The best free productivity apps for students are designed to boost efficiency while studying or doing homework. Modern-day students face lots of distractions, which might make it hard for them to stay focused on the tasks at hand.
This complete guide reviews the top apps students can use to remain focused on their school-related work. The productivity apps below are designed to improve competency levels in different categories of students, which makes them indispensable tools in their school and personal life.
A Curated List of the Best Free Productivity Apps for Students
1. TickTick
Compatibility

iOS, Android, Web app, Mac

Unique features 

Intelligent tasks creation and allocation using Siri, voice input, and widget features

View strengths and weaknesses via tasks for improvement

Schedule recurring tasks

Pros 

Collaborative

Includes feature useful for GTD

Cross-platform support

Cons 

Restrictions on both free and paid accounts
TickTick productivity software will help you stay on track and do more. The application features tools that easily organize your tasks and improve daily habits. It has a calendar view and an inbuilt habit tracker. 
Besides all that, you can create and access tasks remotely and see how much you have accomplished using its Achievement score display. Data backup and synchronization ensure that your information stays safe, while the ability to convert emails into tasks is an excellent time-saving feature.
2. RescueTime
Compatibility

Mac, Windows, Android, iOS

Unique features 

Tracks the amount of time spent on different apps and notifies you when you spend more time on an app.

Blocks access to distracting websites to maintain focus on the work at hand.

Central dashboard for viewing progress against goals set in weekly goals reports and email reports.

Pros 

Functions seamlessly and silently in the background

Outstanding reports and customization

Tracks time in applications and on sites

Cons 

The mobile application could be better
RescueTime is one of the finest time management apps for students as it keeps all time-conscious activities under their full control. Its dashboard has features to track time daily, weekly, and monthly. Furthermore, you can allow the notification for each complete task.
You can stay on top of your learning activities by monitoring goals through weekly emails, goal reports, and the simple dashboard.
3. Notion
Compatibility

iOS, Android, Web, Windows, Mac

Unique features 

Create pages and folders to organize notes

Rich text formatting option for powerful note-taking

Create or use built-in templates

Pros 

Great note-taking capabilities

Highly customizable features

Forever free plan with decent features

Cons 
Notion is ideal for students collaborating on a project or class activity. It lets you take notes and perform other basic management activities effortlessly. Its multifunctionality and real-time collaboration make it one of the best all-in-one productivity apps for task management.
Students can collaborate, assign tasks, leave comments, and create reminders. Besides that, they can also save or annotate web articles and PDFs, create a to-do list, and scan physical documents.
4. Forest App
Compatibility

Unique features 

Gamified timer for additional fun

Reduces mobile addiction

Set timers for different tasks

Pros 

It lets you manage time using the gamified timer

Motivates you to focus by showing you how lush your forest becomes

Cons 

iOS users must pay to use the app
Forest App closely resembles a smartphone game. But unlike a smartphone game, this app keeps you away from your phone and other devices so that you can focus on your learning for at least five minutes.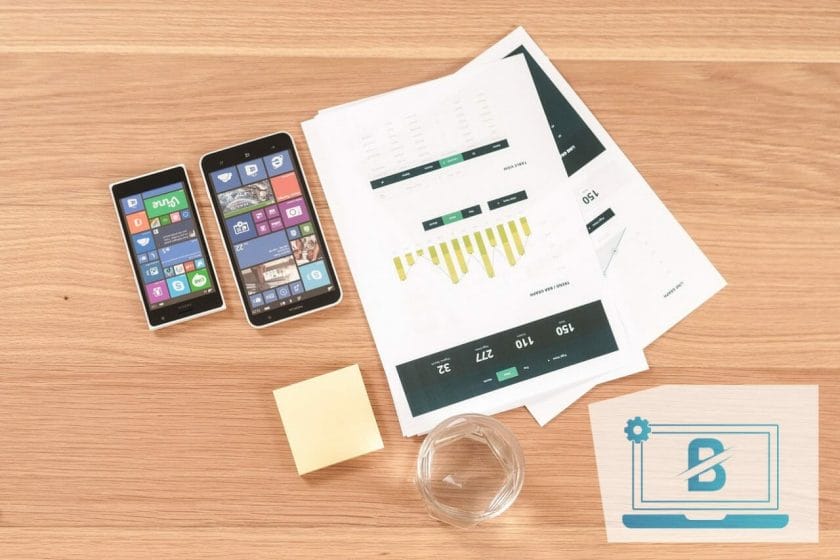 This app plants a tree when you stay away from your device, and a tree takes 5 minutes to grow. That tree can only grow if you don't touch your device. If you feel your phone is a major distraction to your learning, install the Forest App.
5. Otter
Compatibility

Unique features 

Export text as PDF, TXT, or SRT, and MP3

Capitalize, punctuate, and break paragraphs automatically

Sync with Zoom to transcribe cloud recordings

Pros 

Generous free plan

Superb transcription editing and collaborative tools

Supports major video conferencing platforms

Cons 

Real-time transcription does not seamlessly keep up with natural speech

Poor accuracy score for audio test
Otter is a smart note-taking application, making it one of the best free productivity apps. The app works on the voice recognition algorithm, making it ideal for students who need quick solutions.
Typically, this AI voice transcription app comes in handy when you do not want to write an idea yourself, for instance, on a webinar. The phone will tap the voice and transcribe the words into readable words.
6. Evernote
Compatibility

iOS, Android, Windows, MacOS, multiple browser extensions

Unique features 

Built-in templates for better organization

Can capture and save links, files, notes, confirmations, web clips, photos, itineraries, travel documents

Integrate applications

Pros 

Multi-device note sync

Powerful advanced search

Comprehensive formatting features

Cons 

Not ideal for short notes

The free tier has basic features only
Evernote (proprietary software) is a robust note-taking app with many features that allow you to make the most of your learning. This app for college students sports basic features such as a digital notebook that allows you to retrieve text from images, create to-do lists, save web articles, and scan physical documents and PDFs to annotate inside your notes.
Additionally, you can search, edit, and create notes in Siri or Ok Google. With an option to set reminders and email alerts, you reduce the risk of missing or sharing vital data or accomplishing a task.
7. Cold Turkey
Compatibility

MacOS & Windows (Works on all web browsers)

Unique features 

Works superbly on all browsers

Unlimited website blocking or exception

Compatibility with virtual private network VPN

Pros 

Offer statistics to keep track of online activities

Easy to use

Cons 

The free tier offers very few features

Hard to uninstall
Cold Turkey is a great productivity app to eliminate distractions when using the internet. You only need to set a timer that monitors your online period. This block app will block any distracting website, including social media, during this time.
While the app allows you to lock the entire website, you cannot unblock the site until the timer stops.
8. NaturalReader
Compatibility

Windows, Mac, iOS, Android and Chrome, Firefox, Safari, and Edge browsers

Unique features 

User-friendly interface with drag-and-drop functionality

Supports multiple languages, including English (US and UK), French (France and Canada), Portuguese (Portugal and Brazil), Spanish (Spain, Mexico, and the US), Italian, German, and Swedish

It provides a superb alternative to professional proofreading

Pros 

User-friendly with solid text-to-speech capabilities

Customizable crystal clear voices to meet your needs

Works perfectly on numerous platforms

Cons 

The free version must be on the internet to access the voices when using mobile devices.
NaturalReader is a text-to-speech application that can read webpages, PDFs, and eBooks aloud with quality, natural-sounding voices. This app is ideal for learners with reading problems such as dyslexia.
9. Todoist
Compatibility

Android, iOS, Mac, Windows, Web app

Unique features 

Integrates with Dropbox and

Google Drive

Allows adding hyperlinks and formatting texts in different styles, such as adding titles and italicizing

Has location-based reminders

Pros 

Adequate features in the free tier

Intuitive, natural language for scheduling, creating, and prioritizing tasks

Reliable and automatic syncing

Cons 

User roles available only in the Business plan
This is a perfect productivity app for managing different tasks. Its simplified task and project management features make it better than other players in the industry.
You can create reminders and different outlines for various projects and set multiple priorities for your tasks.
10. Google Calendar
Compatibility

Web, Windows, iOS, Android, macOS

Unique features 

Schedule meetings and events and receive reminders about upcoming activities.

Allows creating and sharing schedules with classmates for effective collaboration.

It automatically adds events from other apps to your calendar.

Pros 

Simple, practical, and easily accessible scheduling app

Clean interface

A suite of helpful organization, analytics, and time management tools

Cons 

Calendars with several subscriptions can appear chaotic.
Google Calendar (freeware) is a classic, simple, practical, and easy-to-use application. The app allows you to easily organize your classes, assignment deadlines, events, and extracurricular activities on your PC and phone.
Google has added a suite of features in their calendar app to allow you to analyze, organize and manage time effectively. You can access the application from any online browser 24/7, but for quicker access, use the app on your smartphone.
11. Trello
Compatibility

Windows, Mac, iOS, Android, Web App

Unique features 

A quick drag-and-drop feature

Activity dashboard for creating and monitoring cards

Email reminders and notifications

Pros 

Real-time collaboration

Highly responsive design

Easy to operate

Cons 

The commenting feature is limited

Limited storage
Trello is a super-efficient project management software for collaborative teamwork, thanks to its simple visual boards. This robust tool has flexible features that allow you to organize many aspects of your life. Trello (proprietary license) allows integrations with other services, such as Evernote and GitHub.
12. Microsoft OneNote
Compatibility

iOS, Android, macOS, Windows, Web

Unique features 

Write or sketch ideas on your tablet, and move the notes around a page

Type notes or record audio on your laptop.

Effective search function

Pros 

Can extract text from images

Rich with features

Generous free version

Cons 

Web-clip not very powerful

It can be slow at times
Microsoft OneNote is a feature-rich productivity app for college and university students. This is Microsoft's answer to Evernote, as it is free but offers next-class features. Talk of remarkable flexibility in note-taking, with each page having a ring binder and a blank canvas.
You can drag and drop images into documents easily and comment on images. That makes it one of the best note-taking apps.
13. Microsoft To-Do
Compatibility

Web apps, iOS, Android, MacOS, Windows

Unique features 

Collaboration features on the desktop/web application for Windows and Mac devices.

Security – allows two-factor Authentication for identity verification but also uses SSO capabilities of Azure

Allows the creation of main tasks alongside subtasks to allow you to track your activities

Pros 

File uploading in each task

Simple user interface

Cons 
Microsoft To-Do lets you work on all your devices, starting your day with a clear overview. This app will help you balance errands, assignments, clubs, and everyday tasks as a student. This ranks among the top productivity apps for students Windows 10 users can take advantage of.
14. ClickUp
Compatibility

Android, iOS, Linux, Mac, Windows, Web

Unique features 

The Hierarchy offers you more flexibility and control to organize your tasks effectively

Organize, plan, and collaborate with classmates and teachers on different projects

Customizable features

Pros 

All in one platform

Collaborative features

highly customizable

Cons 

Limited time tracking

Only 100 MB of storage
ClickUp ranks among the best productivity apps for students because it brings everything under one project. The app gives you access to task lists, spreadsheets, and wikis and lets you send and receive emails. Also, you can easily track the time spent on each task.
15. Quizlet
Compatibility

iOS and Android, and several Windows and Mac browsers

Unique features 

Give access to multiple custom question sets

Students can access questions set by tutors for revision

Has Long Term Learning, Speller, Scatter, Flash Cards, and Gravity Modes of learning

Pros 

It has an application programming interface that allows you to access Quizlet data.

Promotes collaboration and teamwork

Cons 

Ads can distract learners
Quizlet has simple learning tools for different areas of study. As a student, you use flashcards, practice tests, and expert solutions to improve your grades and reach your goals.
If you select "Study Mode," activity content is migrated from flashcards to other types of study games easily and responsively.
16. Tide
Compatibility

iOS, Android, Chrome extension

Unique features 

Has a Focus Timer for using the Pomodoro Technique

A data journal tracks your progress accurately

Generates daily inspiration quotes

Pros 

Covers productivity and wellness

It has a beautiful design and is easy to use

Combines a focus timer with soothing sounds and meditation

Well-selected ambient sounds

Cons 

Annoying notification to upgrade

Sounds fade abruptly at the end of sessions
Tide blends productivity, wellness, and beautiful user design. The app targets physical and mental care by integrating sleep, meditation, relaxation, and focus. You can personalize Pomodoro-focus sessions with multiple nature sounds, white noise, and calm music.
With Tide, you can improve focus and tune out other noises by mixing different sounds to create a perfect sound environment for working or relaxing. The relaxing sounds mask factors that create a distraction or a negative environment. The beautiful UI makes it one of the best aesthetic productivity apps for students.
17. Habitica
Compatibility

iOS app, Android, Desktop (Wavebox)

Unique features 

Habit building and tracking

Fully customizable task list

To-do and checklists management

Pros 

Extensive features to gamify your life

Fully customizable task list an

Ability to individualize multiple aspects of habits and goals

Cons 
Habitica lets you gamify your habits, thus getting stuff done while having fun. Create a to-do inventory, daily goals, and habits, and earn rewards whenever you accomplish them. A reward unlocks multiple in-app features and allows you to level up your avatar.
Remember, Habitica (gnu general public license) is an open-source online task management application, so you can access it as you wish. This is an easy-to-use and efficient tool for any student. You can use this software remotely without issues. The ability to customize your to-do things makes it one of the distinguished to-do list apps for learners. Additionally, the calendar is effective in helping you keep tabs on deadlines.
18. Toggl
Compatibility

Android and iOS, Linux, Windows, Mac, and Firefox and Chrome productivity extension

Unique features 

Several performance-measuring reports

Bulk editing to make changes simultaneously

Automatic task timer and timesheet management

Pros 

A simple and intuitive user interface

Works seamlessly with multiple applications

A generous free version

Cons 

Limited feature range outside time tracking
Toggl is a dedicated time-tracking tool with a set of powerful features. The free version allows you to time your tasks automatically. Just start the time when you begin your task and turn it off once done.
Additionally, you get multiple reporting tools to track performance and evaluate how you spend your time.
19. Google Drive
Compatibility

Unique features 

15 GB free for all the videos, images, and texts

Team collaboration

Advanced search features

Pros 

User-friendly interface

Microsoft Office compatible

Share files using a customized link

Cons 

Requires an internet connection to work
G-Drive (Sheets, Slides, and Docs) is a perfect tool for collaboration and consultations. Using a custom link, you can create, edit, and share documents with your classmates or tutors. Team members can work on projects in real-time, reducing back and forth.
Google Sheets lets you create, edit and format spreadsheets online, while Google Docs is an online word processor for creating and sharing word documents.
20. MyHomework Student Planner
Compatibility

iPad, iPhone, Android Phones, Windows, Mac, and Chromebook

Unique features 

Tracks your classes, homework, tests, and assignments

Beautiful weekly and monthly calendar display

Receive homework prompts/reminders

Pros 

Straightforward user interface for easy monitoring of class events

You can communicate with your teachers

Cons 

Importing class assignments is manual, making it a tedious task
MyHomework is one of the best productivity apps for android devices. Nevertheless, it functions well as a cross-platform student planner. It packs many free apps, allowing students to access the planner remotely and at any time.
Its cross-platform nature makes it one of the most suitable productivity apps for students iPad users can download.
Conclusion
We have reviewed some of the best focus apps for students in this write-up, so if you want to boost your productivity, consider the following points:
Microsoft OneNote, Evernote, Google docs, or Microsoft Word Online are the best note-taking productivity tools for any student.
For time trackers, consider Toggl and RescueTime.
However, if you are looking for a collaborative environment, go with Google Drive, Otter, Trello, and Notion.
All the mentioned apps have a free and premium tier. While you can use them without paying for a subscription, their feature set is reduced.
These are some of the best productivity applications if you are looking to multitask, collaborate, or boost productivity. Choose one based on your needs and start being more productive today!