If we talk about corsair vengeance vs dominator, they are both different types of rams. The vengeance series has added high-performance memory for PCs and offers top-notch service.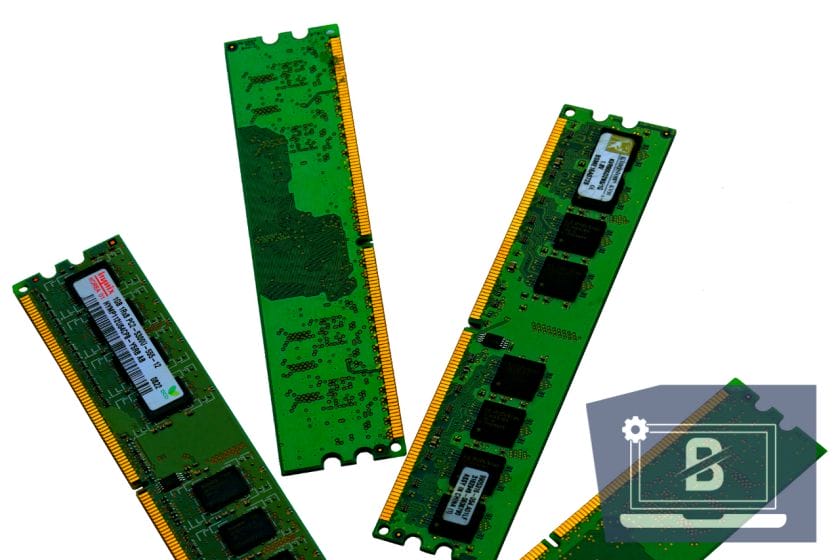 Both corsair links provide reliable computer hardware in terms of chassis and the accessory market. However, which one is the best? In this article, we will compare and provide our best pick! 
Comparison Table of Corsair Dominator and Vengeance 
| | | |
| --- | --- | --- |
| Features | Corsair Dominator | Corsair Vengeance |
| Fan  | Not included | Not included |
| Memory  | DOMINATOR PLATINUM RGB SERIES | VENGEANCE LPX SERIES |
| Memory Type | DDR4 | DDR4 |
| Memory Size | 16GB Kit (2 x 8 GB) | 16GB Kit (2 x 8 GB) |
| Tested Latency | 16-18-18-36 | 15-17-17-35 |
| Tested Voltage | 1.35 V | 1.35 V |
| Tested Speed | 3200 MHz | 3000 MHz |
| Memory Color | BLACK | BLACK |
| LED Lighting | RGB | RGB |
| Single Zone / Multi-Zone Lighting | Individually Addressable | Individually Addressable |
| SPD Latency | 15-15-15-36 | 15-15-15-36 |
| SPD Speed | 2133 MHz | 2133 MHz |
| SPD Voltage | 1.2 V | 1.2 V |
| Speed Rating | PC4-25600 (3200 MHz) | PC4-24000 (3000 MHz) |
| Compatibility | Intel 100 Series, Intel 200 Series, Intel 300 Series, Intel X299, AMD 300 Series, AMD 400 Series, AMD X570 | Intel 100 Series, Intel 200 Series, Intel 300 Series, Intel 400 Series, Intel 500 Series, Intel X299 |
| Heat Spreader | Anodized Aluminum | Anodized Aluminum |
| Package Memory Format | DIMM | DIMM |
| Performance Profile | XMP 2.0 | XMP 2.0 |
| Package Memory Pin | 288 | 288 |
What Are the Differences Between Corsair Vengeance and Dominator
The difference between Vengeance rgb pro and corsair dominator platinum is that corsair vengeance LPX offers a better option due to more versions and is used by the majority. Previously, there were no pipeline options so the standard height and heat spreading feature make it compatible.
What Is Vengeance Best For?
The addition of vengeance to the ddr family has provided yet another great performance system for its users. It is a robust unit with a sturdy build and a beautiful design. Previously, gamers had issues with dominator in overclocking and other metrics. Vengeance came as a solution for gamers and the general audience likewise. Let's learn the good and bad of vengeance below:
– Features
The memory sticks with vengeance comprise two to four memory sticks (16 and 128 gb).

Speeds from 2666 MHz-4400 MHz.

Most popular variant for gaming users.

Better overclocking measures.
What's It Good For?
Rgb lights on this unit are beautiful although they are not as bright as the dominator there are tons of options for customization.

The design is sleek and the build quality is premium.

Just like the dominator, the height of this unit is also tall so for low cases, this is not a good option.

For a clean-cut or on an open case, the feel will be natural and less tech-oriented. If you like a large case in size, this is the go-to option.

Software with vengeance offers syncing options to customize the lights. Overall, the software is limited in options but it is user-responsive and adaptable.

Reasonable pricing makes it attractive for all types of users, especially gamers.

Handles overclocking better than dominator.
– Downbreaks
Size is an issue

Cooling problems occur due to lack of DHX like the dominator.
What Is Dominator Best For?
As we mentioned earlier, the dominator series has been around longer than its cousin vengeance. In the primary and the secondary market, this memory option is in demand although there have been some downfalls.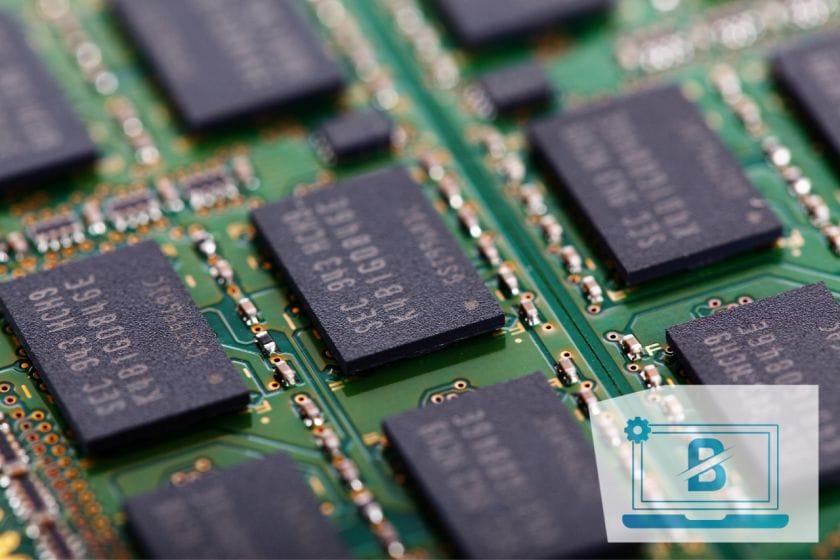 One of the major reasons for this popularity is the design plus performance that dominator promises. Let's see some of the offerings and what it's best for below:
– Features
Has two or four memory sticks (16 and 128 gb).

Speeds from 3000-4800 MHz.

The most popular variant is the dominator's ddr4-3200 MHz.

Corsair dominator platinum has good lighting check options.

Fast and effective cooling system.
What's It Good For?
12 capellis rgb led lights that are not available in vengeance–use less power due to smaller size but provide a brighter result and longevity.

The size of the dominator is good in small to tall cases in general. However, for really low cases, this can be a problem as the height is a bit taller than its average counterparts.

For speed, it carries eight Samsung memory chips, each chip coming with 8 gbs and a speed of 2666 Mbps.

The software of the dominator includes the corsair iCUE, providing us control on lighting and syncing.

Highly rugged, premium in feel, and has a design that is liked by its users. For users fond of open cases, it is a good option.

The amazing design includes lights much brighter than vengeance as mentioned in earlier sections.
– Downbreaks
Overclocking Issues

Price
Frequently Asked Questions (FAQs)
Mentioned below are some of the common questions that arise when we differentiate between vengeance and dominator.
1. Is Dominator Worth the Money?
Yes, and for many reasons. It is high-performance, handles processes, has a DHX cooling system and is made with a beautiful design, and consists of capellis LED lights that are small and power-saving but very bright and aesthetically pleasing. It is also available in both the primary and secondary markets so this is an added bonus to its list of benefits.
2. Why Is Corsair Expensive?
Overall, it is the raw materials and the costs of goods that amount to higher production costs. The fans used by the company are high-end products so they are one of the many reasons that make corsair products expensive. However, the longevity and the performance factor justify the price point for the user due to the excellent quality and responsive customer support platform.
3. What Is the Difference Between Vengeance and Vengeance SL?
There are some visual changes such as cutouts and logos selection but the major difference is the height. In the non-SL version (original version), the memory modules are two inches tall (51 mm) whereas, in the SL variant, the modules are 1.76 inches (44.8 mm) tall.
4. How To Decide Which Corsair Ram Is My Type?
It all breaks down to the rgb lighting. If you are someone who does not care about the led lighting, then going for vengeance is a good option as well. However, dominator fans like it for the lighting, sleek design, and the better cooling system.
Lastly, if you are a gamer, vengeance is a better option.
5. Does Corsair Support DDR5?
Yes, it does. According to the company, it supports DDR5, however, there are few companies that provide a DDR5 feature. Intel offers the only CPU to support DDR5 whereas AMD still uses DDR4. Even for corsair, the ddr4 variants of dominator and vengeance are currently in-demand within the market. The main causes can be pricing, compatibility, and availability/support.
6. Can DDR5 Boost Gaming Compare to DDR4?
Not really. There may be some minor upgrades in the experience but DDR4 still is the standard when it comes to ram types, offering amazing experiences for the general and gaming users alike. However, just like every DDR successor, DDR5 also provides double the speed and bandwidth that will certainly affect the performance factor of games and other operations. Still, differences will be subtle.
7. Is Vengeance Worth the Money?
Corsair Vengeance LPX 2 by 8 gb is one of the best performing variants of the vengeance series. Unlike the market favorite dominator that offers amazing looks and quality, vengeance is solely focused on providing performance and reliability.
There are plenty of customization options and the lighting may not be the brightest like dominator but it still gets the job done. And if you are a gamer, this is your ram type.
8. How Many MHz Offer Good Gaming Experience With Corsair?
Most of the gaming involves a 16-32 gb ram kit and expect a 3200-3600 MHz. This is compatible with the Intel and AMD chips, providing the bandwidth for gaming and other tasks. Dominator and Vengeance both exceed the MHz up to 4600-4800 MHz respectively, thus, there is more than enough MHz for a swift experience regardless of which ram unit we are using.
9. What Are GPU Details of Vengeance Ram?
Vengeance comes with a7200 series, powered by AMD Ryzen 5000 series CPU. Lastly, it has NVIDIA GeForce RTX 30 Series graphic specifications.
10. Does Dominator Work With Ryzen?
Yes, both dominator and vengeance work perfectly fine with Ryzen as their performance is similar and compatibility is suitable as well.
11. What Is the Compatibility Between Corsair and AMD?
Both vengeance and dominator product lines work well with the AMD Ryzen series motherboards offering effective performance and reliability. There are also color options to match with the motherboard for a customization look and feel.
12. Which Is More Vulnerable to Technical Limitations: Corsair Dominator Platinum or Vengeance Pro?
Corsair dominator platinum is mainly used in all the primary builds, present in the normal kits we buy. Even though the corsair dominator platinum is more expensive in contrast to vengeance pro, it is still vulnerable to technical limitations, especially concerning the gamers.
13. Which One of Two Has Better Lighting Check Options: Corsair Dominator or Vengeance?
In terms of lights, the corsair dominator platinum supersedes corsair vengeance rgb amidst its rich display. This is obvious because the vengeance pro does not have the capellis rgbs. When comparing, if we have both the vengeance ddr and the dominator platinum ddr side by side, then only we can really see the difference.
14. Does Corsair Dominator Have Better Styling or Vengeance?
Of course, styling is the next concern as a visual appeal makes a huge huge difference. In this case, both dominator platinum rgb and pro rgb are really sleek and aesthetic in style. It really depends on your personal taste and sense of display.
Our pick slightly leans towards the platinum rgb ddr because of the lighting check options it has.
15. Corsair Dominator Versus Vengeance Pro: Which Has Better Cooling System?
In contrast to vengeance rgb pro, the dominator uses a DHA Cooling system (Dual-path) that offers both the cooling and an upgrade to the overall design. In total, the vengeance rgb pro and the dominator provide stable cooling options unless overclocking is constant. However, when compared side by side, we found that the dominator's dual-path DHX has an edge against the corsair vengeance rgb.
16. Which One Has More Overclocking Issues: Corsair Dominator or Vengeance Pro?
We talked earlier about technical faults from the dominator that vengeance solves for gamers. In gaming, there are a lot of performance-related issues such as overclocking, speed, and cooling. Meanwhile, Dominator outperforms in the speed and cooling tests, vengeance provides more practicality in monitoring and better overclocking measures.
17. Which One Is Better in Speed; Corsair Dominator or Vengeance Pro?
Both dominator and vengeance offer a speed range that is high enough for all types of users. Dominator usually offers 4800 MHz whereas vengeance offers 4600 MHz. Such speeds are not reached easily so both are considered to be fast in speed.
18. In Terms of Availability and Support Which Is a Better Option; Corsair Dominator Versus Vengeance Pro?
In both products, dominator is readily available in both primary and secondary markets when compared together. Due to pipeline issues of speeds and memory sizes, the vengeance line and the dominator line are both impacted.
However, in terms of support, the corsair company has a well-suited warranty system that offers prompt response and service. However, as vengeance is a new addition compared to the dominator, there is better help found for the dominator based on the reviews of people who have contacted support.
Conclusion
In this comparison guide, we discussed a lot of key points that will help us understand the minute but important offerings of both products.
Here is a preview of the article's discussion:
Dominator has been available in the market before vengeance but both products have provided solutions to corsair users.
While dominator offers both aesthetics and the performance, for gamers; vengeance is a better pick as it is cheaper than dominator and offers better overlocking.
Dominator and Vengeance are compatible with AMD's Ryzen series motherboards
Lastly, Corsair has introduced the DDR5 option along with its already in-demand DDR5 compatibility.
Now you should be able to make a sound decision on which ram type is best for you. For more comparisons and other guides, visit our blogs section. Thank you for reading!