Both G903 vs G502 Logitech G series of mouses are one of the best computer gadgets gamers can buy.
G502 and G903 mice are extremely popular in the gaming community because it makes their gaming experience excellent.
However, they both have their specialties. Let's read more to find out!
Comparison Table of Logistic G903 vs G502 Lightspeed
Features
Logitech G903 Lightspeed
Logitech G502 Lightspeed

Mouse type

Wireless with lightspeed

Wireless with lightspeed

Mouse Buttons

Both have 11 buttons

Both have 11 buttons

DPI

100-25600 DPI

100-25600 DPI

Sensor

HERO 25K

HERO 25K

Battery Life

140 hours with lighting and 180 hours without lighting

48 hours with Lighting and 60 hours without lighting

Dimensions

 (Height*Width*Depth)

130 mm*67 mm*40 mm

132 mm*75 mm* 40mm

Powerplay Wireless Charging

Compatibility

Compatible

Compatible

Report Rate

1 ms wireless report rate

1 ms wireless report rate

Expense

Expensive that G502

Relatively less expensive

Type of Lightings

RGB

RGB
What Are the Differences Between G903 vs G502?
The G903 mouse weighs 110g. It is lighter than the G502 mouse. It also has an excellent battery that lasts up to 140 hours with default lighting and without lighting for 180 hours. However, the battery life of G502 Lightspeed with lighting is 48 hours and without it is 60 hours.
What Is G903 Best For?
Logitech G903 Lightspeed is best for the following main reasons:
Excellent for gaming.

Excellent battery hours.

Expensive but very effective to use.
It is one of the best mice on the market and it is very famous. It supports both wired and wireless connections with the devices. For a wireless mouse, it is lightweight compared to other mice. It is customizable, has great software and is designed in a way that is comfortable in hands. Since it is a wireless device, you still have to plug and charge the mouse to use it.
– Mouse Features
If the buyer is searching for a wireless technology gaming mouse, this should be their top priority as it has everything a gamer needs; 
Stylish design. 

Outstanding Battery run time. 

It is customizable. Still, it would not weigh too heavy. 

Works fast and smoothly. 

It has around 12,000 DPI and 400+ IPS.

It has a microprocessor of 32-bit ARM due to which the mouse doesn't lag.

It has a PMW3366 optical detector Which makes it work smoother.

An answer rate of 1ms.
G903 Lightspeed is excellent in connectivity, accuracy, fast speed, great software and excellent quality performance. There are no lags or delays when connected wirelessly to a device. Professional gamers who want to improve their gaming performance should check about this mouse.
– Logitech G903 Lightspeed Pros and Cons
Like any other mouse device, Logitech G903 Lightspeed also has its advantages and disadvantages.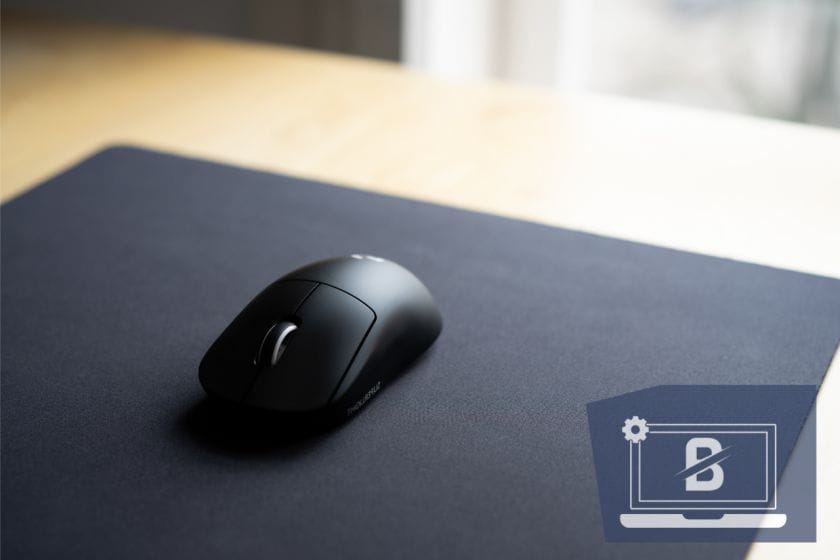 – Pros:
It has a unique wireless-charging technology.

Has excellent performance.

It has solid build quality.

It feels amazing in the hand.
– Cons:
It is expensive

Ambidextrous shape not very ergonomic.

Compared to the G900, if the user doesn't have Powerplay, the mouse battery will drain fast.
What Is G502 Best For?
Logitech G502 Lightspeed is a perfect mouse with features that are enough to compete with top gaming mice in the marketplace like G903, etc. It is a whole package for the gamers and has amazing features in it:
It is great for gaming as it is a gaming mouse.

It has an amazing optical sensor.

It has a Higher DPI range than other gaming mice.
Logitech G502 Lightspeed is an upgraded version of the Logitech G502 Hero mouse. Both of them are highly demanded in the marketplace among gamers. People who like to keep up with the trend and want to buy new and upgraded versions can buy this mouse. However, gamers still love to use the Logitech G502 Hero.

– Mouse Features
It has 16,000 DPI and 400+ IPS which is best for gamers and to give their gaming performance a boost. 

It has the most innovative optical detector of 16k detectors. 

It offers a gaming experience with a precision that no other mouse can offer, thus, making it function smoothly.

It can be used with a 2-bit ARM microprocessor. 

This mouse has a reaction rate of 1ms. Which is the same as the best mouse in the marketplace; Logitech G903.

It comes with a next-gen optical detector which makes it better in overall performance without lags. 

It weighs 114g, with an additional customizable weight of 16g. 

The battery of this mouse is up to 48 hours.
– Similarities Between Logitech G502 and G903 Lightspeed
Logitech G502 Lightspeed is both a wired as well as wireless gaming mouse from the Logitech G Series. It has excellent capabilities and works faster and smoother compared to other wired gaming mice. This mouse has Lightspeed support software that removes any connectivity and input lags that usually occurs with the wireless mouses. That is why the wireless connectivity has no lags.
Therefore, there will be less to no clutter while delivering the best gaming performance. It is also cheaper than G903 but still has features almost similar to it. It is best for low-budget gamers with high performance due to its increase in optical sensor accuracy. It has a higher DPI range, a great battery and more extensive weight-tuning features.
– Logitech G502 Lightspeed Pros and Cons
This mouse has the same 11 Grimble buttons, the illuminated G logo, and the DPI light indicators as other gaming mice. However, Logitech G502 LIGHTSPEED has advantages and disadvantages as well.
– Pros:
It has a flawless performance.

It glides well despite the heavyweight it has.

It has the best

scroll wheel

because of its smoothness.

Has the RGB lighting setup.
– Cons:
It has extra buttons that are prone to accidental misclicks.

It is a bit of an underwhelming update.

The mouse design isn't ideal for multiple grips.
FAQs
1. Is Logitech G903 Lightspeed a Wired Mouse?
Yes, Logitech G903 LIGHTSPEED is both a wireless and wired gaming mouse. Thus, it can be used as a wired mouse when connected with a USB cable.
It is good because, with a wired connection, users don't have to worry about charging.
2. Does Logitech G903 and G502 Lightspeed Both Support the Powerplay Charging?
Yes, Both Logitech G903 and G502 lightspeed supports the powerplay charging pads and are compatible. Logitech G903 Lightspeed becomes undefeatable in the marketplace because of its vibrant features and especially when used with powerplay charging pads. Gamers just love using a powerplay charger with either Logitech G903 Lightspeed or Logitech G502.
3. Which Mouse Is Best to Buy: Logitech G903 vs G502 Lightspeed?
Logitech G502 Lightspeed is a good mouse to buy. However, Logitech G903 Lightspeed is recommended by gamers due to its lightweight and many advantages over Logitech G502.
4. Which Mouse Is Best Known for Its Long Battery Run Time?
Logitech G903 Lightspeed is best known for the longevity it has as a gaming mouse. Its battery lasts up to 140 hours with RGB lighting and 180 hours without lighting.
5. Which One Is Better: Logitech G502 or G903?
Both are good and both are competitive enough to be a high talk among gamers. Both Logitech G502 LIGHTSPEED and the Logitech G903 LIGHTSPEED have very similar features. The G502's design is a bit more ergo-shaped and has a good thumb rest area but the large body of this mouse is not well-suited for smaller hands.
Performance-wise, Logitech G502 has a slightly better sensor and with a wider CPI range and practically no CPI variation when compared to Logitech G903. Still, Logitech G903 has amazing and long-lasting battery life that G502 Lightspeed doesn't have.
6. What Is the Difference Between a Logitech G502 and a G502 Hero Mouse?
The Logitech G502 HERO does not have a wireless connectivity option. But it is the wired equivalent of the Logitech G502 Lightspeed. Logitech G502 Lightspeed has both wired and wireless connectivity options. Therefore, when it is used, wired to a device, there is almost no significant difference between the two mice.
Logitech G502 HERO does not support Bluetooth as it is not a wireless mouse. However, they both have the same design and sensor features, so the performance they give is almost identical.
7. Does the Logitech G502 Mouse Double Click?
No, the Logitech G502 or G Pro Wireless mouse cannot double click. Though, It is possible to double click once the mouse has been used and worn down.
The click speed of the G502 or G Pro-wireless mouse tends to be slower than other mice when double-clicking.
8. Is Logitech G903 Hero Good for FPS Gaming?
Yes, the Logitech G903 HERO is a great gaming mouse for FPS gaming. It has a low click rate whether you're using it wired or wirelessly. And It has a very wide CPI range and the sensor is very consistent when moving it quickly. It's well-built and comfortable to use. However, it's a heavy gaming mouse.
9. Does Logitech G903 Use RGB?
Logitech G903 LIGHTSPEED is a wired and wireless Bluetooth gaming mouse that has an RGB lighting setup installed in it. It has a max of 12000 DPI and a Left & Right hand design that has cool RGB colors close to it.
10. Is the G903 Mouse Wireless?
Yes, the Logitech G903 Lightspeed is a wireless Bluetooth device that is the most advanced and fully featured gaming mouse. Featuring 1 ms Lightspeed wireless, with no lags and smooth functionality.
G903 delivers competition-grade performance, responsiveness and accuracy due to its smooth sensor. Combined with the powerplay, Logitech G903 operates wirelessly with infinite power that never needs a charging cable.
Conclusion
After reading the blog, you have a better understanding of Logitech G903 or G502 lightspeed and which one is best for you to buy according to your preferences.
This article informed us about:
Both G903 and G502 Logitech G series are wireless Bluetooth gaming mice with RGB lighting installed in it.
In terms of battery, Logitech G903 Lightspeed is incomparable. Although Logitech G502 is cheaper, it has identical features in relation to Logitech G903.
Logitech G903 is not a wired mouse, so it needs a charging cable every time. But if used with powerplay then it can give an excellent experience to the users.
Now you know which one is perfect for you to buy according to your preference. Thank you for reading!