The question "Is setapp worth it?" may pop up when comparing it to its alternative. While there is no hard and fast answer to this question, Setapp provides access to a collection of apps from different developers for a fixed monthly charge.
This post tells you the app categories in Setapp and how to use them. 
Is Setapp Worth the Purchase?
Setapp is worth the purchase for those who want different apps under one place at an affordable monthly price. It offers a collection of Applications under different categories including productivity, lifestyle, maintenance, creativity, and writing, and you receive instant access to these apps once you pay the monthly charges. 
Setapp puts together macOS and iOS apps that you may need for daily use. You will explore, choose and use all applications within the platform at a monthly fee. Thus, you will be turbocharging your productivity without paying for individual applications.
Again, you will not have to hassle with multiple accounts or profile setups, and Setapp Cloud Sync lets you use them with a single login. However, the answer to this question depends on whether Setapp has the apps you need and the effectiveness of each application. Since there are several applications for managing professional and personal tasks, personal tastes and preferences may vary.
For instance, when you search, " is Setapp worth it Reddit," you get different responses based on users' needs. But is Setapp safe? All apps in the Setapp library are carefully handpicked through a rigorous process to ensure that users have safe and secure applications. 
– Setapp Pros and Cons
Here are the various pros of using the Setapp application:
An Affordable pricing format

Friendly and attractive user interface 

The library features dozens of

great apps

across several categories

Free 7-day trial 

Handles all the installation, updating, and licensing of supported apps
On the other hand, here are the cons:
Misses some major applications 

The library of apps within Setapp can change without notice
– Getting Setapp on Your Device
The first step in getting Setapp to your Mac is creating an account. So, you must go to the registration page and make a Setapp account. Alternatively, while at the official Setapp website, select the "Try free" option. This option is in the top-right corner, but for iPad and iPhones, you will need to scroll down a little to find the 
If you want to use the free trial on your iPhone or iPad, scroll down a bit to find the "start your 7-day trial" banner. Click on it, and enter your Email and name. Create a secure password and click the "Create account" or "Continue" option. Alternatively, if you have a social networking account such as Facebook, you can use it to sign up. 
The Setapp installer download begins automatically, allowing you to proceed to the installation step. Unless you specify otherwise, find the installer in your Downloads files. Double-tap the installation folder, usually named InstallSetapp.zip. This action lets you extract the Setapp installer. Double-click on the installer (Install Setapp.app) to automatically download and install the Desktop Setapp in the apps folder. 
You need to launch the Setapp desktop, so click the Setapp icon in your Apps folder or go to Launchpad. Also, you can use the keyboard shortcuts Control-Shift-Space, then select "Open Setapp " or click on the Setapp icon in the top-right corner menu.
As stated earlier, the Setapp application makes it easy to locate apps. When you open the app, it shows you the Explore page. This option recommends apps to you, has the latest posts, practical workflows, use cases, and recently added and updated apps. 
You can find and install apps using the search app. Click the search bar and type the app for a particular task to unveil a list of related apps. Peruse and select your favorite from the list. You will be directed to its page when you tap on the app. 
If you want more information about an app, click on the app within the Setapp window. This opens a page with descriptions, videos, descriptions, valuable links, and feature descriptions. 
What Is the Real Benefit of Setapp?
The real benefit of Setapp is that it allows you to access several apps on one platform. Because of this, the total cost of all the apps is highly reduced, ensuring you save a lot on the apps. In addition, Setapp is easy to use with low upfront costs.
Here are the real benefits of Setapp.
– You Get the Apps You Need
Currently, Setapp has 230+ apps, and the developer is working hard to ensure that more apps are included. Best of all, these apps are cheap because if you subscribed individually to these apps, it would cost you over $5,000.
With this massive number of applications, you will notice a couple of apps you will need for your daily or occasional use. Typically, you get apps for every category.
– Low Upfront and Upgrade Costs
Setapp costs only $9.99 monthly for the broad collection of apps from different companies. This is a lower entry price than Setapp alternatives. Again, if you opted to buy these apps individually, it would cost you more. Another unique thing is that Setapp pricing does not change even if more applications are added.
Let's justify the cost of a Setapp subscription. A $9.99/month purchase represents a meager 33 cents per day and $119.88 annually. This is a minimal cost compared to the dozens of applications you will use. Now, here are the monthly charges for critical apps:
CleanMyMac X – $39.95/yr

iThoughtsX – $49.99

Gemini 2 – $19.95/yr

Coderunner 3 – $19.99

Disk Drill Pro – $89
This totals up to $218.88 monthly! With Setapp, you will only pay $9.99 monthly and enjoy the services of these and other apps. Furthermore, you have a free 7-day trial.
Furthermore, the cost does not increase when you upgrade. Upgrades usually come with better security and more features, but they can be expensive, especially if they are regular and do not offer the much-needed improvements. Every app within Setapp is automatically updated at no additional cost.
– Saves Time
Setapp saves you a tremendous amount of time when looking for a tool for a specific task. For instance, if something unexpected comes up and you need an application, launch Setapp and you will find it at no extra cost. This means less worry, minimal searching, and less spending.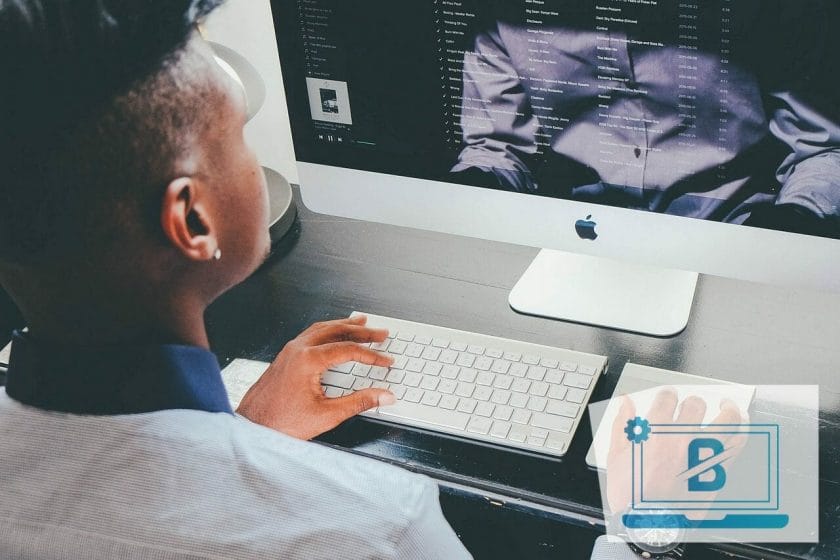 For example, if you wish to clean your hard drive, Setapp offers CleanMyMac and Gemini in Setapp. Also, you can use NetSpot and WiFi Explorer for spotty WiFi, and for data backup, there is ChronoSync Express and Get Backup Pro. So, after getting this subscription service, you need much less software afterward.
– Curated App Selection
Setapp's objective is to find the best applications for your jobs. The Mac App Store has over two million apps, making it challenging to select the correct application. You will need to wade through tens, if not hundreds, of possibilities. Again, you will need to pay for the app.
Setapp is different as it selects the best tools for each task and places the application through a strict quality process. This results in a collection of highly specialized apps of higher quality. You can quickly recognize excellent apps from the list of apps.
You will get the right tools for your job, depending on your specialization. For instance, freelance writers are treated to a mix of apps such as Ulysses for writing.
– Easy To Use
Thanks to the unique arrangement and categorization, it is very straightforward to find the software you need in Setapp. You can use the features below to locate an application of interest.
Search: You can search the app by keywords, so type your keyword in the search bar and click/tap on the search icon to unveil the application. The search function is more vigilant as it finds the keyword in the app's title and description.

Categories: Setapp places the apps in different types to make it easy for you to locate them. You can get the apps in categories such as Lifestyle,

Developer Tools

, Task Management, etc.

Description: Each app has a clear explanation with screenshots.
The above features make it very easy to locate any application within Setapp.
– Performance and Function
Functionality is the most vital part of the Setapp review. However, the performance of this platform depends on individual applications. Even so, the Setapp is highly reliable as it provides expertly vetted apps at one point.
Additionally, all the apps run fast enough to allow you to carry out your duties. You will have no installation or downtime. Once you launch Setapp, your favorite applications will instantly be available for download with no hassles or upgrade fees.
– Comprehensive and Helpful Support
Setapp's website offers a comprehensive knowledge base and FAQs to help users navigate the system. Furthermore, you can submit questions via their online form.
However, if you need support for individual apps, you will need to contact the respective companies.
What Apps Should You Expect In Setapp?
The apps you should expect in Setapp include Creativity, Productivity, Task Management, Mac Hacks, Writing and Blogging, etc. In reality, there are too many apps on the Setapp software to mention all of them in this guide, which is a good sign that it's worth the purchase.
Let's take a look at the main categories and some of the expected apps.
– Writing and Blogging
This category features apps that help bloggers and writers create copies easily by simplifying the creative process. The class has lots of apps so you may be overwhelmed with choices, but almost every app is worth it.
Here are the most common apps:
Aeon Timeline: A visual timeline application ideal for writers and project managers

Manuscripts and Ulysses: Ideal for writing complex tasks such as books

Focussed: A focus-oriented text editor

MarsEdit: A desktop blog editor for Tumblr, Micro.blog, TypePad, WordPress, etc

Rocket Typist: Ideal for saving text snippets so you will not need to retype them

Mate Translate: A multi-lingual app that teaches you the proper pronunciation

Textsoap: Wipes out improper capitalization, extra characters, etc., automatically from your document
– Productivity Apps
This section offers productivity software such as to-do lists, file managers, task managers, mind mapping, Ad Blockers, managers for emails, schedulers, VPNs, contacts, and files to collaboration tools. Also, you may use Cloud Outliner to create beautiful outlines, PDFpen to edit your PDFs, and BetterTouchTool to develop shortcuts and triggers for input devices.
If you want a quicker drag-and-drop interface, you can use Dropzone, and to Mirror and stream your content from Mac, you will use JustStream. These are just some of the few best Setapp apps you can try.
– Education and Research Apps
These apps help you focus on learning by offering dozens of tools for study and work. You can dig into this flawless set of apps to match your Routine. You'll get the right tools if you need practical applications for visual brainstorming, mathematical computation, e-reading, drawing, or coding.
You only need to set up an account with an email ending in *.edu. For Setapp students, set up an account using an email with a domain of your educational institution. So equip yourself and your institution with an all-purpose app toolkit for the entire year.
– Maintenance Apps
Maintenance apps help optimize the performance of your Mac by reducing noise, clutter, and sluggishness. Regular cleanup and data backup can extend your Mac's life. That's why you need these sets of maintenance tools.
Top-notch tools include:
CleanMyMac X: For a comprehensive system cleanup and fixing broken permissions

Get Backup Pro: This will back up your entire drive or selected files and schedule regular backups

Disk Drill: Recovers your data
– Task Management Apps
If you have many tasks in different fields, such as work, business, personal projects, and home chores, you can easily manage them with the best Task management tools. Select a simple to-do list app that tracks five to ten items daily. Just find a simple and easy-to-use app.
Setapp offers 2Do, iMeetingX, Meeter, GoodTask, Session, Timing, etc., for these tasks.
– Lifestyle Apps 
You can establish a healthier lifestyle thanks to a superb collection of digital well-being apps in Setapp. Wellness apps support activities such as painting, meditation, and home planning, so you can use them to maintain your daily productivity and adjust or stick to your schedule.
Common apps for these tasks include Moment, Pulltube, Lift, Meeter, 24 Hour Wallpaper, 90+ dynamic wallpapers, Magic Window Air, Grids, and Grapefruit.
Other notable categories include:
Mac Hacks: Host powerful tools and tweaks for macOS to boost productivity and declutter the user interface

Personal Finance: Features software for organizing bills, inventory, invoices, finances, etc.

Security: It features tools that protect your Mac from unauthorized access. You can use the CleanMyMac X to remove junk, malware, old files, and remnants of uninstalled apps.
Can You Uninstall Setapp From Your Mac?
Yes, you can uninstall Setapp from your Mac manually or by using App Cleaner and Uninstaller. For manual uninstallation, remove temporary files from your system. Remember that Setapp aids in the installation of third-party apps on your PC. As a result, it has more support files than average software.
Because of this, you must be careful or you will only uninstall it partially.  Here is how to remove Setapp along with all of its apps:
Launch Setapp and select Help.

Go to Uninstall. Select Uninstall Completely to remove Setapp with all the third-party apps. But if you wish to keep the applications, choose the "Keep Applications" option. 
You may be needed to provide your password to complete the process. Wait for the uninstallation to run to completion. Your subscription remains active even after uninstalling Setapp. To stop being charged, you must cancel the subscription. 
Conclusion 
This guide has addressed the features and functionalities of Setapp, allowing you to conclude its worthiness.
Here is the summary:
Setapp is an app subscription service that provides apps from multiple developers, making it a great alternative to the Mac App Store.
Setapp's subscription model dramatically reduces the upfront cost, making it a cheaper option.
Since Setapp follows a strict quality process, it allows only high-quality apps that perform tasks excellently.
You can uninstall Setapp alongside its apps anytime.
The information above should give you a clear picture of Setapp, so use it to your advantage!