The Radeon settings and driver do not match error message occurs when you update your driver version to a more recent one.
If you encounter this warning, don't panic worry because you aren't alone, as there is a straightforward fix to this error message.
Read on as we show you all you need to know about fixing this error quickly.
Why Radeon Settings and Driver Do Not Match Error Happens?
The Radeon settings and driver do not match error message occurs when you update the software, and there is a mismatch between the driver version, AMD Radeon graphics card driver, and the graphic settings. Other reasons can be Windows updates and a duplicate Radeon software version. 
– Windows Update
Users reported an error message "Radeon software and driver don't match" after a Windows update. Sometimes, it is followed by an instruction that says, "try again after updating to the latest version." You can fix this possible issue by installing the latest driver updates in the Windows update section.
– Incompatible Graphics Driver
This error occurs when using a newer AMD graphics driver with an incompatible or older version. To fix this error, you need to install a compatible AMD graphics driver with your Windows version.
– Duplicate Radeon Software Version
When the Radeon software detects a duplicate version, it displays Radeon software and driver don't match warning. If you get this error message, delete one of the versions and restart your computer to clear this message.
How To Fix Settings and Drivers Not Matching Error?
Radeon settings and the driver doesn't match error can be solved very quickly if you follow the tips below:
Utilize specialized software.

Make use of the Windows registry.

Update the Radeon settings application.

Install driver updates.

Utilize an automatic detection tool.
– Utilize Specialized Software
Many users experience this problem when they update their device drivers version using the software. However, if you want to ensure that this problem becomes a thing of the past, it is recommended for you to use powerful software. Some of this software is easy to use. Using specialized software, you can automatically identify, download and update your driver versions with a mouse click.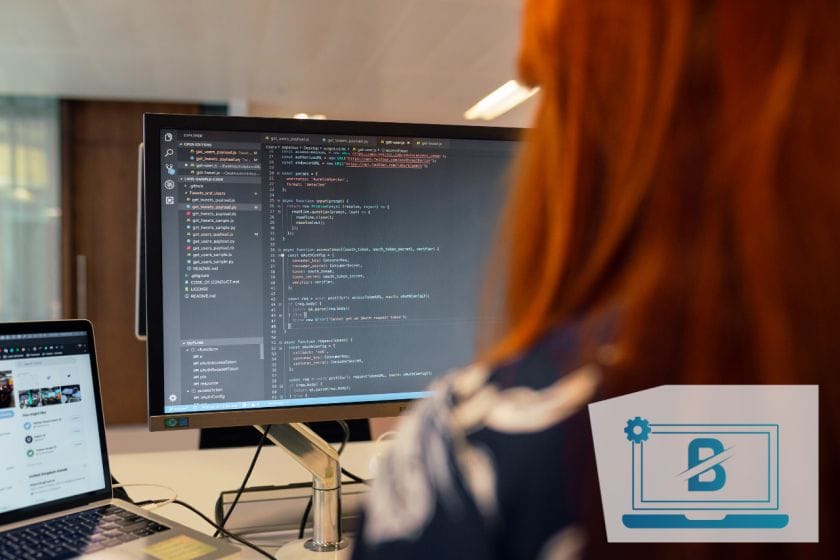 Please use a complete driver update assistant to ensure you don't get any Radeon graphics driver versions error. The assistant should be one that can solve your issues with just a mouse click.
– Make Use of the Windows Registry
You can fix this error by making use of your registry editor. Follow the below steps to make use of your Windows registry to resolve any driver versions error concerns.
Step 1:

Start the process by pressing the Windows key+R

Step 2:

The next step is to type the word "dxdiag." After typing the word, press enter and click ok

Step 3:

Now, you will need to navigate the display tab. When you navigate the driver's area, ensure that you take note of the Radeon driver version.

Step 4:

Next, open your run dialog box and then type the word "REGEDIT." Then, press the enter key.

Step 5:

Go to the "HKEY_LOCAL_MACHINE\SOFTWARE\AMD\CN." Then, open the Radeon driver version and edit the value. Change the value to the number you gave when you do step 4.

Step 6:

Click ok and proceed to restart your computer. It is not recommended for you to tamper with your device manager or Windows registry. But, you may have to fiddle with it to fix the Radeon software error if you do not want to use the software meant for updating the driver.
– Update the Radeon Settings Application
One of the common causes of this warning message is when the Radeon software and graphics driver do not match. The simplest way to solve this failure is to uninstall the present software and install a new AMD Radeon application. Follow the simple steps below:
Step 1:

Start by pressing the Windows key+ R. This will open up the run box.

Step 2:

Proceed to type in "appwiz. cpl". Press enter after you are done.

Step 3:

From the list, you will see AMD drivers software. Right-click it and choose to uninstall. You will be asked if you want to proceed; click yes.

Step 4:

Open your Windows store and search for AMD Radeon settings. Remember that it should be the lite version.

Step 5:

Next, download the application.

Step 6:

Restart your personal computer after you have installed it. The changes should take effect once you are done installing and restarting. 
This should fix the Radeon software, and drivers will not have a problem.
– Install Driver Updates
Another effective way to get rid of this error is by installing updates. Type "update" in the window search tab. Then, click "check for updates." Then, click on "view all optional updates." This would allow you to click on the updates for the driver. Choose the driver you want to install and proceed to download and install.
Microsoft has included the most recent optional updates in the Windows update section. If you have any new drivers from your system manufacturer, you will find them in the update section.
– Utilize an Automatic Detection Tool
You can download and install an AMD auto-detect tool. Then, run the software and update the drivers with the right ones. The tool detects the system that you're running. It would also run the correct driver for your CPU and display adapter. The tool will also show you the correct AMD Radeon settings download. There are also other popular alternatives you can use apart from the automatic detection tool.
Conclusion
The AMD Radeon application graphical user software is built with electron and is compatible with Linux and 64-bit windows. This article has covered a lot of ground on the latest AMD Radeon drivers and how they can be affected when it doesn't match system drivers. Let us sum up what has been learned so far to ensure that you are equipped to solve this software version problem.
The most common reasons behind the error are the mismatch between the driver version, AMD Radeon graphics card driver, and the graphic settings.
You can make use of an automatic detection tool to update drivers and solve the error.
Microsoft includes the most recent optional updates into the system drivers.
It isn't advisable to fix an AMD driver issue using the computer's registry, as it may cause more harm.
The best way to fix an AMD driver problem is by using specialized software.
The problem with AMD graphics cards not matching the Radeon settings isn't uncommon. It affects almost every Windows 11 or Linux user. However, with the correct application of the steps we have highlighted above, you should not have a problem resolving the error.