Switching from Intel to AMD will take a few steps, including creating a backup, removing the Intel, installing the AMD, and reinstalling Windows 10.
This article includes all the steps with complete explanation and expert knowledge to understand how you can switch your motherboards.
Keep reading this article to learn how you can build a better PC.
How to Switch From Intel to AMD?
To switch from Intel to AMD, you need to follow a few steps:
 Create a backup of the data so to not lose the important material.

 Switch the motherboards. 

 Install the new AMD motherboard.

 Reinstall Windows fully.
– Create a Backup of Your Data
Since, after switching, you will need to reinstall Windows 10, you should create a backup of your data so that you don't lose your important material. For that, you need to follow the steps below.
Click on the Windows search bar, and type "Windows update."

Then you need to choose the "Windows update setting" there. 

Go to "update and security" and then select "backup." The on-off indicator must be "on" so that the file history backs up your files. Your data will be saved in a folder on OneDrive. 

If you keep your file history tool "off," you will see an "add a drive" option. Click on that option, and your Windows 10 will search for an external drive to back up your data.

When you select the external hard drive, Windows 10 will do the rest of the work. This might take some time, so you need some patience there. 
Wait a bit, and you will see the prompt that tells you that your backup process has been completed.
Then check to make sure that everything is present there. 
– Removing the Intel Motherboard
After completing the backup process, we are now ready to switch the motherboards. For that, the first thing we need to do is to remove the old motherboard. As all the motherboards are built similarly, while switching the motherboards, you can get confused. So to remember everything, you should take a picture of your current motherboard.
The first step is to turn off your computer's power and ensure that all the moving parts have stopped working and are in "off" status.

Now you can start removing all the portables attached to your PC. Start with the cables and cords. Though these are unrelated to the motherboard, you need to disconnect them.

Now you can open up the casing of your CPU.

First, you need to clear the dust that may be built up there.

Now you can start removing items. Start with the relatively more critical items like Wi-Fi cards and integrated graphics cards. Clean the dust over them as well.

You will see some items connected to the SSD and hard drives that could be SATA or any interface cables; you need to remove them. You should take pictures there to avoid any complications while installing the new motherboard in the next step.

Now you need to disconnect all the power cables from that motherboard. Since we have Intel, there will be an 8-pin CPU power connector near the top, a 24-pin ATX power connector at the left, and there might be one more connector, depending on your CPU. If you have plans of reusing or selling this motherboard, remove each piece carefully and ensure nothing is damaged.
Remove the screws mounting the Intel motherboards to the CPU casing using the screwdrivers. Save these screws as you have to mount them again.

Pull out your motherboards and make them free from casing.

The last thing you should do is remove the CPU cooler, CPU, and RAM. These items will be installed with your new motherboard. Don't twist, turn or force anything out, as these items are susceptible and can break if you apply force.
– Installing the AMD Motherboard
Now you are up for installing the new AMD motherboard. The pictures you took while pulling out the Intel motherboard will help you.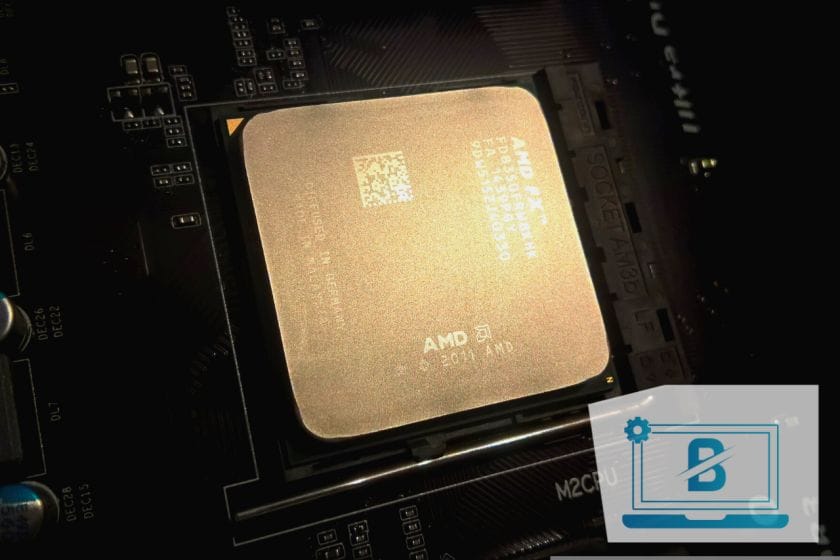 Here you have the case open of the CPU, and you know which part you took off from.
First, install the CPU, cooler, and RAM on your new motherboard. Here we insert the motherboard's I/O shield in the rear of the case and fix the motherboard into the empty case.

Take the standoff screws of your motherboard, so it doesn't directly touch the casing.

There would be 24-pin and 8-pin power connectors; you need to replace all power connectors.

Make sure while moving SSD from Intel to AMD that everything gets fixed.

Fix all cards back in their slots.

Make sure everything is fixed firmly, and all your wires should be organized.

Reconnect external cables to the PC.

Now it's time to power on the PC; remember that it might take longer, so you need to wait a bit here. Your PC may reboot several times as well.

In the last step, you need to reinstall Windows 10.
– Reinstalling Windows 10
Now you need to use the external hard drive you used earlier to reinstall Windows fully. To switch from Intel to AMD, reinstall Windows 10. Follow the steps below.
First, you need to open "Settings."

Then click on "Update and Security."

Now click on "Activation."

Now you need to go to the Windows section where you would see the option of "Troubleshot," click on it.

Here you would see an option that says, "I changed hardware on this device recently," click on that option.

Now you have to confirm your Microsoft account. For that, click on the sign-in button.
Choose the device you want to reactivate; that would be your computer. If you don't see any device linked to your Microsoft account, check "See other devices linked to your Microsoft account"; you will find your PC there.

You must see the option, "This is the device I'm using now."

In the last step, click on "Activate."
FAQs
1. Can I Switch From Intel to Ryzen?
Yes, you can switch your CPU from Intel to Ryzen. If you don't want to change the motherboard, enter your windows settings and verify yourself in the security section. That is necessary to do so that it recognizes you as the owner.
But if you want to change the motherboard, you can also go for it. But be aware of one thing, all Ryzen CPUs would have the same socket, but not all might work with Ryzen third generation because of some issues in power delivery.
2. Can I Upgrade to Ryzen Without Reinstalling Windows?
Yes, you can upgrade your CPU without reinstalling windows.
Windows doesn't need reinstallation or reactivation because the Windows license is tied to the motherboards and will activate itself, regardless of the change occurring in other hardware components.
3. What Is Better Intel or AMD?
You would have heard a discussion of Intel vs AMD many times; according to some users, Intel is better, and vice versa. But the thing is it depends on you what you want, and what types of tasks you will perform on your PC. Intel CPU can perform better, while AMD easily handles some tasks. 
Suppose your Intel Core processor PC gets heated when you use it with more clock speed than 14 nm, or you want a better performance by graphic cards. In that case, you should go for AMD, as it remains cooler in that state and provides better-integrated graphics card performance. 
Conclusion
We covered how to switch from Intel to AMD and understood all the steps you should take while switching motherboards.
Let's summarize what we have learned today:
Before switching, you first need to create a backup, so you don't lose important information.
After creating the backup, what you need to do is to remove the intel processor very carefully.
Then install the AMD and ensure that everything you pulled off has been fixed correctly.
After reinstalling Windows 10 you are ready to use your upgraded PC.
While removing the Intel and installing the AMD, ensure you don't damage any part of your PC, as these items are susceptible.
If you are using Intel and are not satisfied with the performance, you better switch your PC by using this article as a guide and experience better performance.