The ongoing Aeron vs Embody debate is finally put to rest because this article explains all the differences and similarities between them and helps you choose which one is better.
Herman Miller is a well-known company responsible for some of the best ergonomic chairs currently on the market. In addition, another Herman Miller specialty is office chairs with stunning specifications and adjustments.
By the time you are done reading this guide, you will know all the differences between the Herman Miller Aeron chair and the Herman Miller Embody chair.
Comparison Table
| | | |
| --- | --- | --- |
|   | Herman Miller Embody | Herman Miller Aeron (size B) |
| Manufacturer | Herman Miller | Herman Miller |
| Country of Origin | USA | USA |
| Overall Dimensions | 29.5"W x 26.5"D x 42-45"H | 27" x 27" x 36.5-41" |
| Seat Height Range | 16" – 20.5" | 16" – 20.5" |
| Seat Dimensions | 21.25"W x 15"-18" D | 17"W x 16.75" D |
| Base Dimensions | 26.5" Diameter | 27" Diameter |
| Back Dimensions | 14"W x 23.5"H | 21.5"W x 22"H |
| Distance Between Arms | 11.5 – 21" | 17" |
| Arm Height from Seat | 4" – 8.75" | 5.5 – 9.75" |
| Weight Capacity | 300 lbs. | 350 lbs. |
| Chair Weight | 51 lbs. | 41 lbs. |
What Are the Main Differences Between Aeron and Embody?
The main difference between Aeron and Embody style chairs is that Embody comes in a single size, whereas Aeron comes in three different sizes. In addition, there is a significant difference in the starting price, although the final price with all the upgrades is completely identical.
What Is Herman Miller Aeron Best For?
The Herman Miller Aeron design office chair is best for those who are looking for a chair that will not overheat because this style puts a tremendous accent on the elimination of overheating after sitting for a long period. Herman Miller used its years of experience and customer feedback to develop various forms of padding and fabric to eliminate overheating as much as possible. Although it is impossible to get rid of overheating completely, the Aeron design is the best chair you can currently buy for this purpose.
In addition, this chair offers amazing dynamic support across the whole back while maintaining proper posture due to its amazing build quality. These facts made Herman Miller Aeron the best-selling office-style chair in the U.S. Another benefit of this chair is that it comes in different sizes, exactly what customers in the U.S. need. However, every body shape is unique, and a single chair style will not work for everyone, so Herman decided to take action.
In addition, if you are not sure which size will work for you, you can visit their website, where you will find a chart. The chart can help you determine which chair size suits you more. Although you can adjust the height, it would be best first to choose the right size. On the flip side, you can visit their closest store and check how comfortable their office chairs are. 
– Modern Color Choices
The Aeron design comes in three distinctive colors, which are shown in the following bullet list:
Experts chose the color spectrum carefully to offer an option even to the fussiest of customers, meaning you can choose light or dark themes. Color is one of the most important factors when choosing a chair, especially if you use the chair for an extended period during the day. But how can you integrate each chair color into your surroundings?
– Graphite
The Graphite color design is the darkest of all but still maintains the overall grey tone. This chair is most suitable for more professional-themed offices with a serious appearance because the dark grey color perfectly blends with the latest tech. This is not something the Carbon and Mineral colors can do, so it is something you should keep in mind.
– Carbon
The Carbon color design is the most versatile of all. This color can easily blend with light or dark themes because it has a neutral tone. In addition, ergonomic performance is beneficial for everyone. If you pick this chair for your office, you will not have any integration issues.
On the flip side, this chair stands out the least, as there is nothing peculiar about it.
– Mineral
The Mineral color design will fit perfectly in any modern office with a wide and airy design because the white shade of grey looks futuristic. In addition, this design stands out more than the others because there are not many chairs with a color that bright. On the flip side, you need to be aware that this color can get stained easily, so you must be careful not to spill your morning coffee.
As you can see, each color design is suitable for various situations, and Herman Miller constantly works on new additions. In fact, no design will look appealing if it has not changed for several decades.
– Extraordinary Design and Futuristic Materials
The designers at Miller developed a special material purely for the needs of the original Aeron design. The same material has been used ever since because customers have no complaints. Although this material is almost perfect, Miller decided to improve the material even further. Take a look at the following bullet list to learn about the two distinctive materials:
Pellicle – the original design which designers specifically developed for the primary Aeron design.

8Z Pellicle – the improved material pushes the limits of comfortability even further.
Consistency is what made this material so revolutionary, but what did the original Pellicle offer, and what made it so unique? The original material was innovative because it had an elastomeric suspension mesh, which eliminated the pressure points putting stress on muscles and joints, restricting circulation and causing discomfort and stiffness. This design made a market boom in the 90s and stretched the boundaries of comfortable design. As you will shortly learn, the 8Z Pellicle is no different.
The 8Z Pellicle material takes the original properties and pushes them further. People at the company chose this name because the 8Z Pellicle offers support in eight latitudes for varying tension across the seat and back. However, this material is tightest at the front and back edges, making the sitting contact more forgiving. This design aims at providing better ergonomic support, increased comfortability, and dynamic pressure.
Although quite similar, both materials offer something unique, and the latest design makes things even more enjoyable. Now, let us learn more about the natural posture of the chair.
– Impressive Natural Posture Design 
Our bodies were not meant to sit in desk chairs for over eight hours every day. Instead, humans' bodies are the strongest and most active when standing straight because the chest is open, drawing the shoulders back and tilting the pelvis forward. The new Aeron Natural Posture feature mimics this position to provide comfort even after an extended period of sitting in the same spot.
The adjustable sacrum keeps your spine in a natural position, keeping the user from feeling any pain or unrest in their body. One of the best Aeron features is that you have many adjustable features, meaning any customer can find their preferred position. Although this process might be tedious initially, once you find the best position, you will enjoy every moment.
The only drawback is that this chair does not have a headrest, unlike the Embody design. The main reason why there is no headrest is because of the higher height of the back. However, this office chair offers additional features and design upgrades. 
– Revolutionary Sweating and Overheating Solutions
Before we finish our Aeron review, you must learn more about this chair's additional features and design upgrades. First, the Aeron design solved two of the biggest issues while sitting for an extended period: sweating and overheating. Nearly all chairs had an opaque layer of fabric under the material that trapped air and did not allow proper circulation. The lack of circulation produced heat and humidity against the user's skin and clothing.
However, the Pellicle mesh solved all the issues of lack of air circulation so that anybody's heat vapor can escape through both the seat and backrest. This is how Herman Miller chairs maintain even skin temperatures and keep your body comfortable during the whole day. This feature and material made the Aeron design one of the most sought-after chairs on the market. Keep this in mind when purchasing your next chair. 
Additionally, this gaming chair features incredible lumbar support and a comfortable steelcase leap, so you should opt for this amazing chair if you want to enjoy the perks of its amazing design and futuristic upgrades. 
– Alternatives
There is a decent alternative to the Aeron design if you are not happy with the price or appearance. Your alternative costs a quarter of the price of the original Aeron design, and it is called the Work Pro 9000 Quantum. There is a mesh seat and back, as well as adjustable armrests. In addition, the design is quite similar because it has a waterfall-edged shape, but there are certain drawbacks you must consider.
The biggest drawbacks are that the Work Pro 9000 Quantum comes in only a single size, some supports are not adjustable, and there is no forward tilt. If this is not something that bothers you and you think you can live without it, consider buying this chair for a fraction of the Aeron cost. In addition, you will get an adjustable seat depth and a headrest, something that the original Aeron design lacks.
What Is Herman Miller Embody Best For?
The Embody is best for those who are seeking comfort, because the Herman Miller Embody is specifically designed to reduce stress to the sitter during regular use, especially if you use it for more than six hours per day. This chair offers many benefits, but the best one is that the Embody design is completely adjustable. Thus, this chair allows individuals to adjust height and armrest size, making it extremely popular among customers. In addition, the Embody's spine has flexible nature, and the rib design supports the back, removing some adjustment errors.
However, unlike the Aeron design, this chair comes in a single size within the Aeron B size range. Fortunately, this means that the chair will be suitable for most users, but underweight and overweight users may face certain issues. Nevertheless, even underweight and overweight people can customize the chair by adjusting every aspect, starting from the headrest.
In addition, the headrest feature is something the Aeron design lacks, which makes some customers choose the Embody design. The headrest was strategically placed to continue the spinal curve from the heck and head seamlessly. For example, customers can readjust the headrest position to fit their needs or sitting habits. Additionally, this chair comes in more color designs, so you are not limited to only several options. 
– Huge Color Spectrum To Choose From 
The Embody design chair comes in far more color options, unlike the Aeron design. The reason why Herman decided to offer more colors than the Aeron design is that fabric is used on the seat and back. This makes the chair more customizable, and you can choose ten different colors, including some bright options, unlike the Aeron design.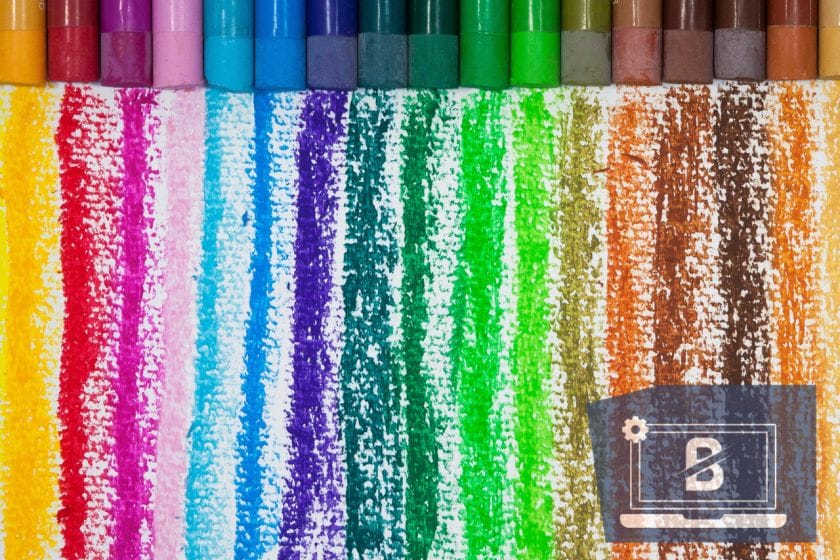 Take a look at the following bullet list to learn more about the available colors:
Black

Bayou

Peacock

Khaki

Mulberry

Green Apple

Molasses

Iris

Mink

Charcoal
The color spectrum you can choose from is already incredible, but the company still plans to include other color options. However, we are certain you will find a suitable color from the ones on this list. Of course, you should always choose a color that will fit the overall style of your office, and there is a lot to choose from.
Unlike the three color options for the Aeron chair, we will not explain the benefit of each Embody design color because there are some amazing choices here. However, we will review the materials used so that you can understand the difference between both chairs. 
– Impressive Pixelated Support and Layers of Intelligence
Besides the variety of colors you can choose from, this Embody design is unique for an array of other specifications. First, we have to say several things about the materials used. Although the material is not as unique as the Pellicle used in the Aeron design, you can choose two basic material types. For example, choose the rhythm fabrics if you prefer a smooth feel, or choose the balanced fabrics if you like to feel the texture.

The two different fabrics you can choose are just the beginning. We will show you a bullet list containing some of the best features this chair offers, and then we will explain them in more detail. Please look closely at the following list for more information:
Pixelated support

Backfit feature

Layers of intelligence
– Pixelated Support
The pixelated support is a structural decision made by the company and is one of the unique features of the chair. This type of support allows customers to feel a sensation of floating the moment they sit down.
This sensation is achieved through the pixelated support structure that perfectly balances each part of your body. In addition, the Embody seat and back automatically conform to your body shape, which reduces pressure points. Your weight will be appropriately redistributed while using this chair.
– Backfit Feature
The backfit feature is specifically designed to mimic your body's natural structure. A single central spine and several flexible ribs curve outwards and support your back perfectly. Customers can use the backfit adjustment to position the backrest to follow their natural curve, making their posture neutral and well-balanced.
– Layers of Intelligence
Finally, the last important feature of the Embody design is the layers of intelligence. Although this chair does not have a breathable mesh, there are four support layers, known as layers of intelligence.
Each layer is made of different material and serves a different purpose. However, all the layers conform to your body shape with impeccable precision to allow natural airflow. With this, you will not have any issues keeping your body cool and comfortable after a long time sitting in the same spot.
– Sitting Position Is Essential
The sitting factor is an essential part of a modern work environment because people spend hours and hours without standing up. So, is there a way to reduce health damage by purchasing a proper chair? Yes, having the right chair can make a huge difference, and this is exactly what the people at Herman Miller have in mind when designing their chairs. 
Both the Aeron and Embody chairs offer huge advantages, and although they are costly, it is worth spending more money on something that will reduce your stress.
In addition, you will keep a natural posture and experience liveliness and comfort. High-end work chairs are becoming an essential piece of every office, and these two chairs are among the finest. Finally, this section wraps everything important you were supposed to know about both chairs. 
FAQs
1. How Does the Herman Miller Sayl Compare to the Aeron?
The Aeron comes with more adjustability while the Sayl is more comfortable and promotes better posture. You should consider a couple of factors to understand the comparison between these two chairs. First, the target market is significantly different because both chairs were designed in a different era, and you must also understand the difference in usage of each chair.
For example, the time both chairs were designed tells that each chair had a specific target market. The Aeron was designed three decades ago, paying a lot of attention to the possibilities of adjusting every aspect, which was essential during the 90s. On the flip side, the Sayl was designed one decade ago. As a result, the energetic millennials did not require a lot of adjustments because all they care for is comfortability and posture. 
Additionally, modern chairs are designed to accommodate mobile workstyles. Consequently, the modern chair does not need to have high-end lumbar support but needs to be mobile and easy to move. So it is not easy to compare chairs of different eras because the manufacturer's goal was completely different. Nevertheless, each chair is fantastic and will get the job done. 
2. Why Doesn't the Herman Miller Aeron Chair Have a Higher Back or Headrest?
The Aeron design does not have a higher back or headrest because it is meant to be a high-end gaming chair. These types of chairs do not need a higher headrest because the common sitting position means you tilt your head towards the display, so it is unlikely to use your headrest most of the time. 
However, the most common situations when customers need a higher headrest are when you watch a movie, take a nap, or when your back or neck aches. You should not be worried about this inconvenience, however, because it is possible to purchase an additional headrest for your chair. The additional Aeron headrest costs around $70, which is affordable. 
3. Are Herman Miller Aeron Chairs Worth It?
Yes, according to hundreds of thousands of satisfied customers, Aeron design chairs are worth the money. However, there are always customers who do not enjoy one or more aspects. For example, one of the most significant complaints customers have is the chair's price. As a result, you can purchase chairs of similar quality and pay less. 
On the flip side, both the Aeron and Embody chairs have incredible design and durability. So if you are willing to spend the extra cash, it would be best to opt for any of the two chairs. You are guaranteed not to make a mistake, and your back will thank you later.
Final Conclusion
As we have explained all the details in this guide thoroughly, the Aeron and Embody design chairs have many similarities and differences. The main difference between Aeron and Embody style chairs is that Embody comes in a single size, whereas Aeron comes in three different sizes. In addition, there is a significant difference in the starting price, although the final price with all the upgrades is completely identical.
So if your budget is tight and you want to spend less money, opt for the basic Aeron chair because it is less expensive, but keep in mind that the price will be the same if you purchase the additional features. On the flip side, the Embody design is more adjustable, although it comes in a single size. Finally, we recommend you try both chairs to conclude which suits you more. Visit your local Herman Miller store and let your body choose the better chair of the two.