Learning how to uninstall VPN on iPhone is sometimes very necessary because some third-party VPNs can cause more harm than good. While VPNs can help you improve your online privacy and data security, it also eats through your data subscription plans, and many people find that they don't even need them as much as they had anticipated.
Removing a VPN on an iPhone is a two-step process, but many people are only familiar with one part of the process. Let's take a deep dive into this guide to help you understand how to remove VPN from iPhone 13 and other iPhones.
How to Remove VPN from Your iPhone Completely?
You can Uninstall VPN from your phone by holding the app icon and taping on the uninstall option. nstalling a VPN from your iPhone is a two-part process, with the first being the uninstallation of the app and the second being the deletion of the profile. 
Most people call it a day after the deletion of the app but soon find out that the profiles are still active. Taking that into account, we will be also sharing how to delete all of the data associated with any VPN in your iPhone.
– Uninstalling the VPN App
The first part of the two-step process is the uninstallation of the VPN. Most times, uninstalling the VPN app is the only step you'll need to take, as it automatically removes the VPN profile and configurations as well.
Here's how to remove VPN from iPhone 7 and other iPhones:
Launch your phone's app list and navigate to the VPN app.

Press and hold down the app icon until you get the wobble animation on all items on the screen.

You should see a small "X" at the top-left corner of the selected app.

Tap the "X" button and confirm the deletion of the app.

The VPN app should be removed from your device, and the configurations should be gone as well.
– Removing the VPN Profile
There are times when you uninstall the VPN app, but the configuration still remains on your device, or the profile still remains active. This can also be a result of a manually configured VPN, which you've forgotten to remove from your device. At times like these, what you want to do is manually delete the profile by following these steps on how to remove VPN from iPad and iPhones:
Launch your apps list and select the gear icon to get into the settings menu.

Go to VPN and toggle off the switch if it's not yet disabled.

Next, select "General", then move to "VPN."

Search for the profile you want to delete and select the blue "i" icon beside the profile.

Older iOS versions will have a blue arrow instead of the "i" icon.

Clicking the icon should take you to the VPN settings menu.

Scroll down the settings screen and choose the "Delete VPN" option at the bottom of the screen.

You should get a prompt asking you to confirm whether or not you want to delete the

VPN connection

profile.

Choose the "Delete" option, and your VPN will be deleted.
– Resetting Your Device Settings
Unfortunately, there are times when VPN profiles or configurations fail to be removed from your device even after using the two-step process above. If you find that you can't delete VPN profile iPhone, the next best thing you can do is reset your device settings.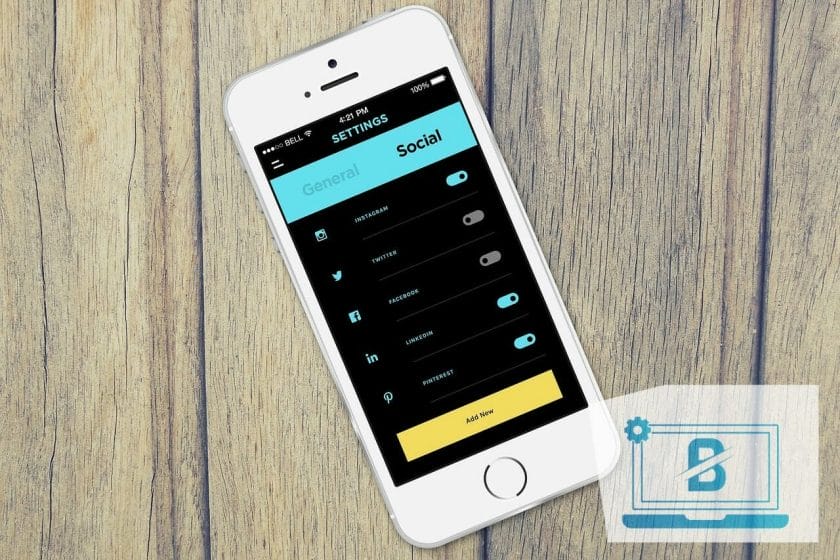 Resetting your device's settings will remove your VPN configurations, as all settings will be reset back to their default state. Here's how to disable VPN on iPhone 11 and other iPhones by resetting your device:
Launch the settings menu and select the "General" option.

Navigate to the bottom of the next window and tap the "Reset" button.

Choose the "Reset All Settings" option to reset your phone's settings to their default state.

You may be prompted to enter your password.

Enter your password and click on "Reset."

Your phone settings should go back to their default state, including the VPN configurations, network settings, location settings, home layout settings, and more.

Note that your Apple Pay cards will also be deleted.
– Factory Reset Your Device
If you're still unable to remove your VPN or its profile after performing a settings reset, then you probably have a bug on your device, and you may need to perform a complete factory reset. While the settings reset explained above doesn't delete any of your media files, the factory reset wipes your phone completely as it restores your phone back to its brand-new state.
It's recommended that you back up your data to iCloud or an external device before performing a factory reset. Below is how to delete VPN by performing a factory reset:
Connect your iPhone to a stable Wi-Fi connection.

Launch the settings app and tap on your Apple ID and name located at the top of the page.

On the next window, select "iCloud" and choose the "iCloud Backup" option.

Toggle on the "Back up this iPhone" option and choose "Back up now" to start backing up your data to iCloud.

Once the backup process has been completed, go back to your settings window and select "General."

Scroll to the bottom of the General menu and choose the "Transfer and Reset iPhone" option.

Now, select "Erase All Content and Settings."

You should get a prompt asking you to confirm your selection; click on "Continue."

The next screen will ask you to enter your passcode.

You'll then be prompted to create an iCloud backup; you can skip this process if you've already made your backup by choosing "Skip Backup" at the bottom of the screen.

The next step is to input your Apple ID password, then select the "Turn Off" option at the top right corner of the screen; doing so will deactivate the "Find My" and "Activation Lock" options.

Once that's done, choose the "Erase iPhone" option to delete all settings and data on your device.

The process could last for a few minutes, depending on the amount of data you have on your iPhone.

Once the reset is complete, your phone will restart itself, and you can retrieve all backed-up data from iCloud during your configuration.
Conclusion
That's all on how to remove VPN from iPhone 12, 13, and other iPhones, as well as the extra steps you can take if you're unable to remove the app through the normal steps.
Below is a quick summary to keep in mind when deleting VPNs from your iPhone:
Deleting a VPN that was installed on your device via the App Store works in most cases.
You'll have to delete the profile and configurations of your VPN if you make manual configurations of your iPhone.
Resetting your iPhone settings doesn't interfere with your media files.
Your Apple Pay cards will be deleted when you reset your iPhone settings.
Always make sure to back up your data to iCloud or an external device before resetting your iOS device to its default state. You can also transfer your media files to an external device, such as a MacBook just in case you're not subscribed to iCloud.