Windows Phones vs iPhones is a raging debate among many mobile phone enthusiasts. Not only do these two mobile devices have different operating systems, but they also come with different features, such as their shapes, size, and cameras.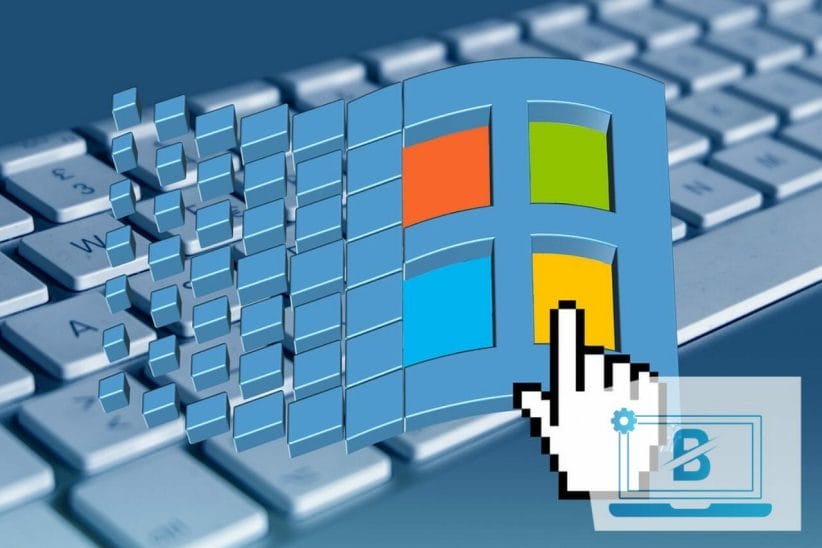 While Microsoft may have stopped the production of its Windows Lumia devices, there's no doubt that many of them are still relevant in today's world though they may not be on par with the latest iPhone configurations. Let's take a look at the differences between these devices to help you make an informed decision.
| | | |
| --- | --- | --- |
| Features | Windows Phones | iPhone |
| Operating System | Windows 8 or 10 | iOS |
| Style | Productive design | Simple and trendy design |
| Video Recording | The last version could record 4K videos at 30fps | The latest version can record 4K videos at 60fps with Dolby Vision HDR and 10-bit HDR. It also features a Cinematic Mode that records 4K at 30fps max. |
| Durability | Corning Gorilla Glass protection | Often comes with an IP water rating, Gorilla or Ceramic Glass protection, and dust proofing. |
| Chipset | Snapdragon 810 (20nm) | A16 Bionic (4nm) |
| Status | Discontinued | Ongoing, with the latest being the iPhone 14 |
What Are the Differences Between Windows Phones vs iPhones?
The main difference between Windows phones and iPhones is their operating system. Windows phones, which are majorly Lumia phones, come with the Windows OS, including Windows 8 and 10, while the iPhone features iOS, with the latest being iOS 16.
You won't get any future updates as Windows phones as well as the operating system, have been discontinued. Cortana, which is an AI assistance by Microsoft on Windows mobile, has limited functionality and may not work in your country. Whereas Siri, the AI assistance by apple, provides There's no fingerprint unlock, and Windows Hello isn't the best facial recognition system on a mobile device.
OneDrive only backs up your photos unless you are subscribed to Office 365, along with limited app support on the Windows store.
– Operating System Overview
The Windows Phone OS comprises Windows 8 and Windows 10. Both Windows Mobile operating systems are focused on making it easier for users to handle their tasks while enjoying excellent data security. They come with features such as data sense, quad-core support, kid's corner, and more that allow you to enjoy dynamic levels of security, optimization, and customization. While most Windows phones no longer get OS updates since they've been discontinued, their integration with Windows computers and apps like Xbox games and Office apps still make them a favorite among mobile devices.
Since iPhones are still being made, iOS continues to get updates, and the current version comes with a new feature known as the Dynamic Island, which has been well-received by many Apple fans. The mobile OS is now faster and more intuitive when compared to the discontinued Windows OS.
When it comes to the iPhones, there's no fingerprint security, otherwise known as Touch ID, on current iOS devices. iOS devices don't support normal USB-C charging as they're endowed with lightning connectors. Moreover, these devices don't have any features similar to the Continuum technology on Windows Mobile OS.
On top of that, iOS is not the best operating system when it comes to customization. You may need to void your warranty by jailbreaking your device to customize and make intricate changes on your iOS device. Additionally, applications tend to be larger in size when compared to what you have on other platforms. Last but not the least, the newest iPhone price is on the expensive side.
– App Support
The Apple App Store featured on iOS devices is one of the best spots you can get excellent apps in quality and quantity. Many of the Apps available in other mobile stores, including the Play Store on Android phones and Microsoft Store, can be found in the App Store as well. The App Store also features apps that are exclusive to iOS devices, allowing the operating system to be in a unique world of its own.
On the other hand, the Microsoft Store featured on Windows OS comes with limited app support. While you'll find popular apps, such as Facebook, Whatsapp, etc., in the store, there aren't many options for other kinds of apps, such as YouTube, and games like Gardenscapes. This lack of app support partly lies in the fact that Windows was unable to get developers to commit to its store as well as the discontinuation of the mobile franchise. All in all, the App store takes the win in this category.
– Usability and Interface
On the usability and interface front, the Windows mobile platform does excellently well as it features responsive live tiles that allow you to get updates right on your home screen. These tiles function as mini-app shortcuts and are customizable, allowing you to get updates and jump into the app right from your home screen. Notifications are also easy to manage on the Windows mobile OS and there's the Continuum feature that allows you to use supported mobile apps on your Windows computer.
IOS, on the other hand, features the simplest and arguably the neatest design on a mobile OS. The main menu features an app grid system, unlike the list system on the Windows main app drawer. While customization isn't the biggest feature on iOS, features like Siri and Dynamic Island give it an edge over Windows mobile in terms of user experience. The easy integration between iOS devices and other Apple devices and apps, such as the Apple Watch, MacBooks, iTunes, and AirPods also makes iOS an excellent operating system to work with.
The Benefits of Using Windows Mobile OS
Although discontinued, Windows mobile OS comes with a wide range of benefits, including
Its seamless connectivity with the Windows desktop version.

The Continuum feature allows you to use your mobile apps on your computer.

Live tiles that allow you to get updates happening in different apps right on your home screen.

Microsoft's business and productivity tools, such as Word, Excel, and PowerPoint are readily available.

Features offline maps and comes with Cortana as its mobile assistant.

Allows you to back up your media files to OneDrive so you can have access on any Windows device in case you lose your data.

Features Windows Hello as its security method.
– Most Compatibe With Windows Computer
If you own a windows computer, then the biggest benefit you will have is that no other mobile phone offers better connectivity and shared experience than windows phones.
It's obvious that both gadgets use the same operating system, and that's why the whole experience becomes seamless.
The Benefits of Using iPhones
Apple's iOS devices also offer a wide range of benefits, such as:
It features a simple, easy-to-use interface.

Faster response when compared to Windows Mobile OS.

Comes with consistent updates that can last up to five years, depending on the device you have.

Its integration with the Apple ecosystem is top-notch.

There's a wide range of apps in its App Store.

Allows developers to design apps more efficiently since iOS involves fewer models.

Its mobile assistant, Siri, is considered to be better than Cortana on the Windows OS.

Comes with a faster speed and better camera software since it uses recent hardware, unlike the discontinued Windows mobile.

Current iOS devices feature FaceID as their mode of security; it's snappier and better than Windows Hello on the Windows platform.
– Exceptional User Interface
Unlike Windows Phone OS, that's built for professionals and has high levels of productivity, iOS features a more simple design and user interface that's easy to get familiar with. Once you turn on your iPhone, iPod Touch, or iPad, you'll find the simple UI that makes iOS unique from other OS. 
– Inter Devices Connectivity
iOS devices integrate seamlessly with other Apple devices, such as the MacBook Pro and MacBook Air.
While it doesn't feature the live app updates you can find on Windows, it does come with a slew of proprietary features, such as iCloud photo sharing, Airdrop, Control Center, and more.
Conclusion
As you can see from the comparison above, iOS has a significant edge over its Windows Mobile counterpart. While Windows OS had a lot of potentials, it didn't take off like iOS and Android, which in turn made Microsoft stop supporting it.
If you're an enthusiast, feeling nostalgic, or unconcerned about the limited app support, lack of OS updates, and the likely sluggishness of a Windows phone when compared to current devices, then you can get one of the Lumia devices, such as 1050, 950XL, and other Windows devices. On the other hand, if you want a modern device with faster speeds, better bandwidth, updated camera software, an incredible user interface, and the ability to get future updates, then choosing one of the current iOS devices is your best bet.