An XVD drive occurs under disk drives – it can be one or multiple, depending on what you are running. Typically, XVD is an acronym for Xbox Virtual Disk.
Sadly, most people do not know what it means or why it occurs—that's why we have prepared this comprehensive guide to address this drive. So, read on to understand more.
What Is an XVD Drive?
XVD is a virtual disk that stores and loads Xbox data files. It will only appear on your computer if you are using Microsoft Xbox, especially "Xbox Play Anywhere." Xbox Play Anywhere games remain unchanged from their Xbox One counterparts. Therefore, their data files are stored in the native Xbox Virtual Disk. 
Is XVD a Virus?
No, Xbox virtual drives are not viruses. However, if your computer has XVD.exe, some anti-virus will flag them as malware. For instance, Microsoft identifies it as Trojan:Win32/Minxer. A while, Kaspersky identifies it as not-a-virus:HEUR:RiskTool.Script.BitMiner.gen.
XVD.exe is not part of Windows; thus, not a Windows system file. But this program will launch when you start Windows and has no visible window. 
Why Do I Have Multiple XVD Drives? 
The reason why multiple XVD files may appear in your system under disk drives is mainly unknown. But the gaming service app (Microsoft.GamingServices app) is responsible for creating these virtual disks. The most common drive it installs is xvdd.sys, also called Microsoft Gaming Filesystem Driver, and the gameflt.sys, also called Gaming Filter (Microsoft Gaming Install Filter Driver).
Can You Stop XVD Drives?
Yes, you can quickly stop the XVD if it is causing problems in your PC. XVD is used to install updates for the Xbox One Console manually. Those XVDs showing up on your device are simply virtual disks that hold and run Xbox games natively. However, you can also install them on your personal computer through the Windows store. Therefore, if you don't need it, you can remove it.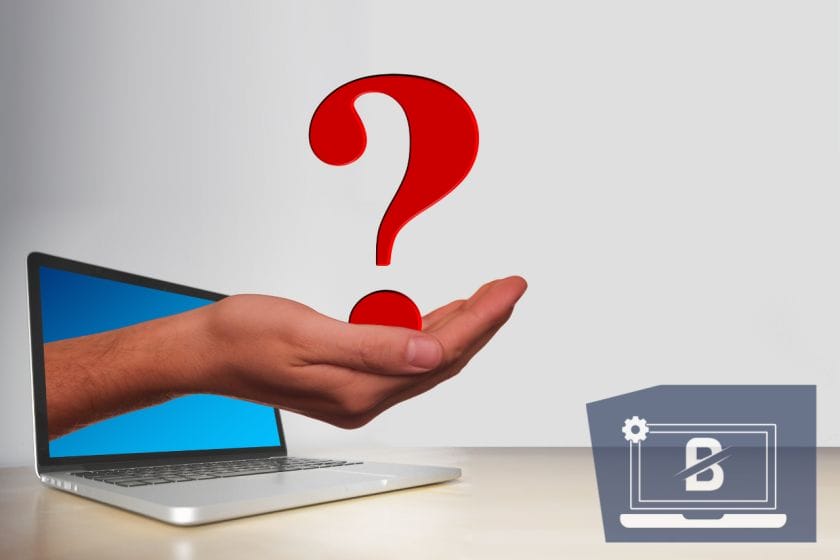 But native Xbox games depend on them (they store and run the game). Therefore, such Xbox native games will not run once you remove these drives. 
But you can stop or delete these drives if you play non-Xbox games like Steam. Here is the procedure:
Launch the

Device Manager

. Type the term in the Search Bar on the taskbar and when it pops up, click on it. 

Click on the drive to expand it and find the drive you want to disable. If it is not on the list, enable "Show hidden devices."

Locate the XVDD SCSI Miniport device from the list. This item is usually under the 'Storage Controllers' group.

Once you find it, right-click on it and choose disable. 

Click the OK/Yes button to confirm. 

Reboot the PC for the changes to work. 
With the above steps, you have completely disabled the Xbox virtual disks. As such, they will no longer be available for use. Alternatively, you can stop your subscription to Xbox gaming services/Game Pass or uninstall anything related to Xbox on your computer. 
Can You Re-Enable Xbox Games?
If you want to restore your Xbox to working condition, you must re-enable the XVDD SCSI Miniport device. 
The intriguing thing is that it only offers the "Disable" option, not "Enable." But here is how you can work around it:
Repeat the three steps in the procedure above and leave it at that point.

Launch the Microsoft Store application, then attempt to browse the Xbox app. Notice that a page showing the Xbox app starts loading but seems to load indefinitely.

Now return to the previous procedure and wait for the XVDD SCSI Miniport device's icon to become enabled. 

When it is enabled, right-click it and select "Enable this device." 

Reboot the PC for the changes to work. 
The above steps will enable your Xbox games. Nevertheless, you will experience the Xbox virtual disks once you enable these games. 
Do Xbox Virtual Disks Affect PC Performance?
Yes, Xbox Virtual Disks affect PC's performance. Although these drives enable the play of Xbox games, many users have reported experiencing game stutter. During the stuttering, the device manager flashes, and the Event Viewer shows "Disk XX has been surprised removed." XX is usually a number between 2 and 4. 
It is worth remembering that Xbox virtual disks are responsible for running the native Xbox game. Naturally, they should not cause any problem to the games and your computer. Sadly, the Xbox services keep on mounting and crashing the drives. If you disable gaming services, then you render the game unlaunchable. 
It would not be a big issue was it not for the Microsoft Xbox Gaming App and the tons of XVD drives, which get added and forcibly removed every few minutes from this list. During that process, it causes stutter. It is widely unknown how it causes the stutters because it was supposed to work OK. 
However, you can try disabling the Xbox apps. Here is the procedure:
Launch Windows PowerShell (Admin) by pressing Windows key + X and selecting it when it pops up.

Type "Get-AppxPackage Microsoft.XboxApp | Remove-AppxPackage" when it opens. 
This action removes the Xbox app, but the drives could still be present. If the problem, consider giving your PC a Clean Boot. A clean boot means starting windows with a minimal number of drivers and startup programs. This allows you to determine whether a background program is interfering with your game or program. 
Can Xbox App and XVD File System Remove a PC Hard Drive?
No, the Xbox app or XVD file system cannot cause the hard disk to disappear from the taskbar. If this happens, there could be several issues causing the problem. Here are some Scenarios that could influence this issue, especially if you receive Event ID 157 errors alongside Disk X has been removed error in the event viewer.
Changes in your computer system before the issue popped up. 

If you are using any Virtual machines or Hyper-V.

If you have games installed from Xbox Games Pass.

The build version of Windows 10 on your computer. 
Otherwise, there is a possibility that the hard disk is faulty or is failing; that's why you are getting the error message. To be sure, running a check disk scan on your computer is recommended. This will scan for errors in the HDD. 
Here is the procedure:
Launch the Command Prompt – type it in the Search Bar. 

Right-click on it, then pick Run as administrator.

Now, type/Paste chkdsk /R.

Reboot the computer. 
Chkdsk assesses your HDD for bad sectors. When it finds them, it attempts to repair that sector. Unfortunately, if that sector has any data, it is lost. However, if the HDD is OK, it could be a false positive alert from the Virtual Hard Disk. 
If the problem persists, try to uninstall the Xbox Game Pass game. Does it help?
Conclusion
If XVD drives keep popping up on your Windows 10/11 computer, there is no cause for alarm.
Here are a few points about these drives. 
The drives are a normal part of Xbox native games, as they store and run the game.
If you attempt to remove these drives, all native Xbox games will not play.
Xbox virtual drives can cause random connecting and disconnecting of drives causing stuttering in your game.
If you want your PC to be without XVD drives, you have to uninstall all Xbox software from your system.
We have shown you various ways to remove your system's Xbox virtual disks. But if you remove them, forget about native Xbox games.