The U2715H vs P2715Q is an ongoing debate between monitor enthusiasts, and fortunately, we are here to help you learn the most significant similarities and differences. One thing is for sure, both Dell Ultrasharp monitors have incredible features and are some of the most sought-after units right now.
In addition, both the U2715H and P2715Q are 27-inch monitors, which is more than enough for gamers, editors, and streamers. However, by the time you are done reading this article, you will understand which monitor is better for professional and casual gamers.
Comparison Table
| | | |
| --- | --- | --- |
| | Dell P2715Q | Dell U2715H |
| Crucial features  | Quite affordable, amazing color output, IPS panel, 60 Hz refresh rate, and wide viewing angles | High color accuracy, wider viewing angles, IPS panel, 60 Hz refresh rate, and high brightness levels |
| Available colors | Black, and black and silver | Black and silver |
| Screen size | 27 in | 27 in |
| Brightness | 350 cd/m2 | 350 cd/m2 |
| Aspect ratio | 16:9 | 16:9 |
| Number of USB 3.0 ports | 4 | 5 |
| HDMI ports number | 1 | 2 |
| Refresh rate | 60 Hz | 60 Hz |
| HD type | 4k Ultra HD | Wide Quad HD |
| Response time | 9 ms | 6 ms |
What Are the Differences Between Dell U2715H and Dell P2715Q?
The main difference between the Dell U2715H and Dell P2715Q monitors is the higher color accuracy of the Dell U2715H monitor compared to the P2715Q. In addition, the U2715H has high brightness levels and sharp colors, making it ideal for gamers, streamers, editors, and writers.
What Is the Dell U2715H Monitor Best For?
The Dell U2715H is best for photography professionals and gamers due to its Dell UltraSharp 27-inch technology. This technology supports an array of sRGB colors, making them extremely sharp and vibrant, essential for quality photography. Furthermore, you will get consistent results and bright colors after hours of use. It might be difficult to get used to these dynamic color schemes, so go easy on your eyes. 
Although some customers consider this monitor an average buy, this is not the case because you get an incredible 1920 x 1200 resolution. This type of resolution is better than all average monitors because you get 11 percent more space than the typical 1080p monitor. Moreover, you will pay only a fraction more than the current average monitor price, making it a great deal, especially for photographers. Do not forget about the stunning IPS panel that also provides improved color contrast to TN panels.
Furthermore, the IPS panel makes this monitor better than the rest. Consequently, you get better color accuracy, screen consistency, brightness, and viewing angles. Another critical aspect that makes this monitor appealing and futuristic is the color scheme, coming in matte black and silver colors. These colors not only look modern, but they will blend with your complete setup perfectly. 
– Incredible Refresh Rate With Stunning Contrast Ratio 
The 60 Hz refresh rate is what supports and makes the 1440p resolution better for a contrast ratio of 1000:1 with LED backlighting. Photographers can enjoy these features because they make the images appear sharper and brighter. As we have previously explained, getting your eyes used to this monitor can be difficult for some, but Dell developed a unique feature for this. Dell added an anti-glare coating across the whole screen to reduce eye strain, reducing the risk of eye problems.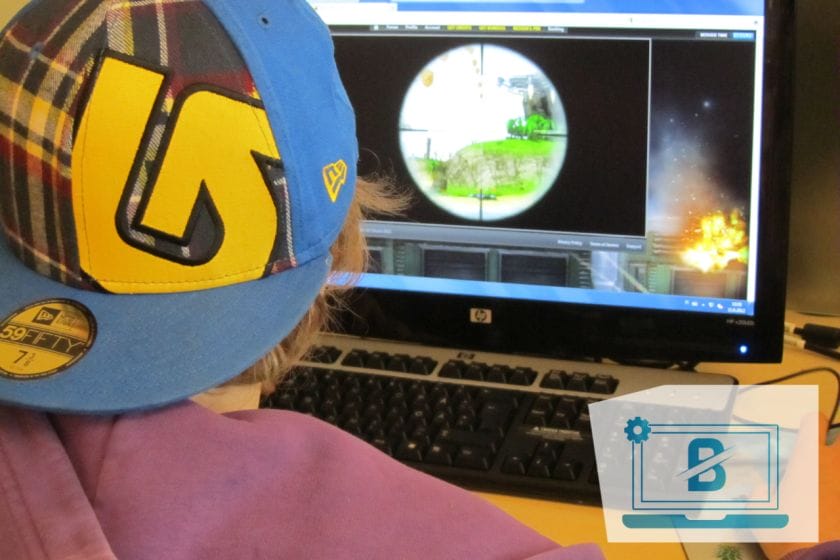 Furthermore, this monitor is ideal for office work thanks to its 178 degrees of vertical and horizontal viewing angles. You will enjoy the editing process of photos and videos from any angle, even if you are standing further away. In addition, you get a VESA mount, making this monitor easy to swivel, rotate, and adjust the height. Thus, you get a tall aspect ratio of 16:9, perfect for all everyday tasks.
This monitor feels responsive due to its low input lag, which is excellent for gamers and streamers. However, there are no modern HDR and variable refresh rate features, so you might experience some lags and delays. The two HDMI ports and various USB 3.0 ports make this monitor incredibly accessible. Now that you know a lot more about the Dell U2715H, it is time to review the Dell P2715Q monitor.
What Is the Dell P2715Q Monitor Best For?
The Dell P2715Q monitor is best for those who are looking for an affordable but excellent monitor. Many monitors of similar abilities and specifications are significantly more expensive than the Dell P2715Q. This fact makes the HP P2715Q an ideal choice if you are low on budget but trying to get your hands on a decent monitor with a stunning performance. So what do you get for the price, and what are its best features?
First, the most important feature is the high resolution, coming at a 3840 x 2160 with a refresh rate of 60 Hz. Although there is a slight difference, this model is quite similar to the Dell U2715H in the resolution and refresh rate. Additionally, the Dell P2715Q features an IPS panel, making the colors stand out more, thus delivering a great 4K experience. In fact, Dell was one of the first companies that began producing 4K monitors at a reasonable price back in 2013.
Currently, Dell makes some of the most high-quality 4K monitors globally, as this unit proves. On the flip side, this 27-inch diagonal size monitor has a left and right turn capability of 50 degrees, significantly more than other similar monitors. Also, you get plenty of tilting adjustments, including vertical adjustments and 21 degrees of downward rotation. 
– Rigid Physical Buttons for a Full Customization
Before we finish our review of the two Dell monitors, we will explain more about the additional features you get with this monitor. First, this monitor has physical buttons located on the right side of the display. Moreover, the physical buttons are chunky, and you can even use some force. In reality, these buttons are better than many other modern options, including resistive touch controls and joysticks.
The on-screen menu is one of the many options you can fully customize by changing the brightness, contrast, RGB values, and contrast. It is important to note that many modern monitors lack this function, especially the less expensive ones. Additionally, you get many connectivity options at the back of the monitor, including USB 3.0 ports, HDMI 1.4 connections, and many others. You will definitely be able to connect your tablet or mobile device.
In addition, this monitor comes with a 2.5 analog audio output and a full-size display port, so there is nothing this monitor lacks for this price. If you are in desperate need of a great monitor but your budget is tight, the Dell P2715Q is the perfect solution. 
Although the P2715Q vs U2720Q comparison is similar to the products in this guide, we will not talk about those two products in this article. 
FAQs
1. Dell Ultrasharp U2715H Seems To Hurt My Eyes a Lot?
This is a common problem for all Dell Ultrasharp U2715H users due to its size, brightness, and contrast, but fortunately, you can try several methods to fix the problem. First, it would be best to decrease the blue light significantly and experience everything in a slight reddish hue. Consequently, the color hue will look more natural and easy on your eyes.
Next, a standard solution is decreasing the contrast. Again, check your settings and ensure the contrast level is not over 40 for optimal results. Finally, it might take time for your eyes to get used to a larger screen, primarily if you were using a 24-inch screen before.
2. Which Monitor Should I Use With a MacBook Pro Mid 2012 So I Can Get as Close as Possible to a Retina Screen Quality?
It would be best to purchase a monitor with a native resolution of 2560 x 1600, including a mini Display Port input. You can choose various models online, but you must ensure that the monitor has the mini Display Port input. In addition, it is possible to use a full-sized Display Port input, but you need to connect it to an adapter for the mini input. It is always best to opt for a monitor having a mini Display Port input.
The model of your MacBook Pro Mid 2012 is essential too because there are three different series: the 13-inch version, the 15-inch version, and the 15-inch Retina version. Fortunately, all versions are compatible with the mini Display Port input, so you should not have any issues with your new monitor.
Important Points: Final Conclusion
As our complete comparison of the Dell U2715H and P2715Q showed, these monitors share various similarities and differences. However, the main difference between the Dell U2715H and Dell P2715Q monitors is the higher color accuracy of the Dell U2715H monitor. In addition, this monitor has high brightness levels and sharp colors, making it ideal for gamers, streamers, editors, and writers.
So if you are looking for higher color accuracy or a professional photographer, the Dell U2715H is the better option for you. On the flip side, if you are a casual gamer or need a monitor for normal office use, the Dell P2715Q is not a bad option. We recommend trying both monitors to conclude whether the higher color accuracy suits you better.