This WD Elements vs. My Passport article discusses the apparent and subtle differences between these hard disk drives. Of course, they have similarities and differences, but their functionality is what matters more.
Hence, stay on this page if you want to know their differences, similarities, pros, and cons.
Wd Elements vs. My Passport Comparison Table 
Feature 

Elements

My Passport

Storage capacity options

1 TB to 5 TB

1 TB to 5 TB, except 3TB

Security features

Password protection absent 

Password protection present 

Lacks encryption 

256-bit AES Encryption

Cloud Storage

Absent 

WD My Cloud Home

Type of Drive

Spinning 

Spinning 

Automatic Backup Software

Not included 

SmartWare automatic backup software

USB 2.0 Maximum Transfer Rate 

480 Mb/second

480 Mb/second

USB 3.0Maximum Serial Transfer Rate 

5 Gb/second

5 Gb/second

Connector Type

Micro USB

Micro USB

Dimensions

4.4-inch x 3.2-inch x 0.8-inch

4.33-inch x 3.21-inch x 0.64 inch

Shape

Rectangular with round corners

Rectangular with square corners

Operating Temperature

40 to 95 F

40 to 95 F

Design

Smooth surface with a matte finish

Half smooth/ Half textured surface with a glossy finish.

Available colors

Black

Black, Blue & Red.
Differences Between Wd Elements and My Passport
The main difference between WD My Passport and Elements hard disk drives is the potential to create password-protected volumes. My Passport disk drive allows you to create password-protected volume while the Elements drive will not. A password is essential if you are making sensitive data. 
What Is Wd Elements Best For?
Elements HDD is ideal for increasing storage and improving performance, especially when the internal drive is almost full. Having in mind that it is better than My Passport in one aspect, the fact that it has a wide range of storage sizes. Otherwise, it falls short of backup, data recovery, and data encryption technology.
According to Western Digital, Elements is a fast and straightforward hard drive disk. Besides, the small form factor makes wd elements portable. The hard drive disk has a USB 3.0 port for faster transfer rates (up to 5GB/s) and has backward compatibility with the USB 2.0, which has maximum speeds of 480 Mb/s.
– Storage Options
The most popular WD Elements hard disk drive storage sizes are 1TB, 2TB, 3TB, 4TB, and 5TB. But WD also offers storage sizes of 500GB, 750GB, and 1.5TB hard drive. This hard disk stands tall when it comes to storage options, no other device from this company has so many choices as it does. 
It's noteworthy that all devices have a similar size and are very light, and they allow the storage of any file in them. 
– Compatibility
Elements is compatible ideal since it is compatible with both Mac and Windows. Having in mind that it is NTFS formatted, meaning that it supports Windows 8.1, 10, and seven systems out-of-the-box. While it is compatible with other operating systems, that depends on the hardware configurations.
Note that if you are a gamer, the WD Elements HDD works fine for PCs and gaming consoles such as PS4, PS5, and Xbox.
– Price
Elements HDD is one of the cheapest hard drives available considering that the cost per GB on this hard drive disk is four cents. Having in mind that it is highly functional, the latter makes it a nice deal. This compact but high-capacity storage device starts at $55 for 1TB, making it one of the cheapest options. If you want a 2TB disk, it will cost you $85, while a 500GB drive retails at $50.
– Design and Aesthetics
Elements is a portable external hard drive that resembles high-end external storage, thanks to the excellent artistry of its design. The rounded corners and a smooth, clean surface give it a modern appearance. Besides, its simple plug-and-play design makes this hard disk drive compatible with gaming consoles and computers.
Besides a sleek design, it also has a lightweight profile, and its small and durable enclosure is highly optimized for durability, shock tolerance, and long-term reliability. In Wd Elements looks similar to the My passport in terms of design. 
Elements closely resemble My Passport Slim, thanks to its rounded corners and smooth finish as for the aesthetics of the hard drive. The drive measures 4.4×3.2×0.8 inches or 11.2×8.1×2.0 cm, making it compact enough to be carried in the pocket. 
Such a design makes it possible for them to work with games consoles and computers as either a backup drive or storage expansion. Therefore, if you are looking for a way to expand your storage or extend your Xbox One, WD elements are an excellent buy. 
– Set-Up
Setting up Elements HDD is pretty clear-cut. Thanks to the NTFS format, elements will work with the most recent Windows versions (Windows 11/10/7/8.1). You will use it right off the bat, you won't download any special drivers because all the drivers you need are within the operating system.
While other hard drive disks come with software and other files, the Elements drive is usually clean when you buy it. But you must reformat the drive after purchasing. Fortunately, for most recent Windows versions, it is already preformatted.
Above all, when you purchase this drive, it is accompanied by a standard foot-long Micro-USB 3.0 cable. This is the only accessory you will need to make it work. Since the drive is preformatted for windows, plug it in, and it will work. 
– Speed 
When transferring data, Elements drive is pretty fast. Its theoretical speed is up to 5gb/s for the USB 3.0. However, in practical cases, it still gives impressive speeds. A typical USB 2.0 delivers a speed of 100 MB per second, meaning that it can transfer about 2.5GB in less than 30 seconds. Suppose you use a SuperSpeed USB-A cable, the data transfer rate increases to 5Gbps.
This spinning HDD clocks 5400RPM. This spinning rate is similar to an average and a lower-power laptop drive. Therefore, the storage cost per GB is somewhat cheaper. The performance and speed are identical to the My Passport but considerably lower than the Seagate Expansion. Thus, in the Wd My Passport vs. Wd Elements vs. Seagate comparison, Seagate has better performance and speed. 
However, its recalling rate is slower, especially for larger files, and since they are spinning drives, they are not long-lasting.
– Data Backup
With the help of the WD Acronis True Image software, you can quickly backup your data on the Elements drive. The WD Acronis True Image software protects against cyberattacks and ransomware.
To get this software, head over to the WD website and install it or for software support. This is different from My Passport, which has already installed software. Remember, the download comes in the form of a subscription to the WD My Cloud, which means, you have to pay. However, some Element desktop storage HDDs currently have a WD SmartWare Pro software trial version.
If you do not want to use the backup software, you can opt for the Windows built-in backup software such as File History (Windows 8.1, 10, 11) or third-party free WD backup software – AOMEI Backupper Standard. If you use Windows 7, the Windows Backup and Restore will be more helpful. 
– Performance
The Elements houses a low-power internal drive so that it won't blow you away with its performance. Nevertheless, at a data transfer rate of 100MBS, it performs pretty well. Therefore, you can use it as an alternative to the pricier My Passport. The transfer speed of My Passport is somewhat similar to Elements. Hence, if you are looking for a faster drive, you should consider Seagate Expansion, but at a higher cost. 
Nonetheless, if it is for everyday use, Elements is a fast, versatile, and easy-to-use drive. It can expand storage for a wide range of devices. Nonetheless, you should only buy it if you are not planning to store sensitive data because it does not have password protection capabilities. 
Here are WD Elements pros and cons:
Pros:
Small form-factor; hence, portable

Inexpensive

Simple design

Compatible with USB 3.0

Multiple storage sizes are available

Compatible with Windows, Mac, and gaming consoles like PS4, PS3, and Xbox.
Cons:
2-year warranty

Lacks pre-installed software for backing up data and security features

Slower, especially with large files.
What Is Wd My Passport Best For?
Like other WD HDDs, this drive is highly portable. However, it stands out for its top-notch security features. My Passports is a product of Western Digital, and it comes in six editions – Essential, Elite, Essential SE, Essential for Mac, Studio, and Essential SE for Mac. The drives resemble a portable passport, making My Passport portable.
Additionally, it comes with all required cables to make using it easier. Note that WD has released a new upgrade of the My Passport drive, Wd My Passport Ultra. In the Wd, My Passport vs. Wd My Passport Ultra is a better version as it comes with a Mac-specific version of a hard drive. The Mac-specific HDD will work with your MacOs off the bat. This is a massive win for people using Apple devices. 
That said, let's look at what the Wd My Passport has to offer: 
– Storage 
This compact slimmed-down drive has capacities of 1TB, 2TB, 4TB, and 5TB. The derive combines capacity and value alongside an admirable design. This is comparable to the WD Elements, which has almost similar storage sizes. 
However, WD offers other alternatives, such as WD My Book, if you want higher storage sizes. When comparing Wd Elements vs. My Passport vs. My Book size-wise, higher storage size ranging between 4 TB and 18 TB. This is massive storage and is ideal for large applications or people needing huge storage sizes. 
Another significant difference is that WD My Book features a USB Type-B Micro connection, a Kensington lock slot to secure it physically, and a barrel Power socket. Its USB cable is much longer, typical of a desktop storage device.
– Price
The cost per GB on the WD My Passport is five cents. While it is pricier than the Elements, the price is affordable. The 1TB version costs $52.99, while the 2TB disk goes for $69.99. If you want the 4TB and 5TB disks, they will cost you $99.99 and $119.99, respectively.
These are prices on the WD website. 
– Speed and Performance
My Passport can clock speeds of upwards of 100MB per second for reading and writing, which is why it can transfer a 10GB file within 100 seconds. Remember, when you use the SuperSpeed USB cable, you will get better transfer speeds up to 5Gbps. Like the Elements Disk Drive, the WD My Passport is also a spinning drive, so it's not long-lasting. 
Note that My Passport portable is ready right out of the box as it comes with all necessary cables. Therefore, you can begin backing up your data right away. 
The Seagate Expansion is a comparable disk to My Passport and Elements. In a typical WD My Passport vs. Seagate Expansion comparison, Seagate is a bit faster than my Passport. Unlike WD, Seagate is an SSD, which gives it speed. 
Nevertheless, when you focus on the Wd My Passport vs. Wd Elements vs. Seagate, the critical difference is WD models ( My Passport and Elements) are USB-powered, meaning you plug them into your desktop or laptop. By contrast, Seagate needs a separate connection to your computer and a separate main power supply.
Seagate shines more than most WD models because it comes with USB-A ports allowing you to run other devices from it. Furthermore, Seagate Backup Plus has many more storage sizes, up to 14TB. Otherwise, they all have USB 3.0 ports, while the Seagate and my Passport feature basic backup software.
– Security Features
My Passport HDD shines when it comes to security as it comes with inbuilt security features. While the Elements drive does not have any security features, this hard disk drive has a built-in 256-bit AES hardware encryption, which helps you keep your contents secure. 
Also, it supports password protection, after setting up the HDD, you can activate a password to protect your files. With the help of the WD Discovery program or downloadable software, you can create a unique password for utmost protection. However, you should keep your password safe because you will need to reformat the disk if you lose it.
– Automatic Backup Software
Western Digital (WD) offers pre-installed SmartWare software to back your data. This way, you do not lose any previous data you have gathered (photos, music, videos, and documents). The software is pre-installed on the My Passport drive. Once you activate the software, you can run it automatically as per your schedule. Therefore, you will need to pick the time and frequency of backing up your data to your My Passport from your computer system. 
SmartWare Pro software enables users to back up their files to a WD drive easily, the cloud using their Dropbox, or any USB external hard drive. Additionally, the software allows users to restore or retrieve backed-up data.
In addition, like the Elements, the My Passport works with WD Acronis True Image software. That means you can automatically back up files to the WD My Cloud Home. However, My Passport disk drive has something better; the WD Discovery Software. The software allows you to connect to social platforms and cloud storage for backing up your data.
You can back up your data to any social media account, including Facebook, Dropbox, and Google Drive. You can download and smoothly share data from cloud storage anytime.
– Compatibility
My Passport HDD works for PCs and gaming consoles like the WD Elements. Like Elements, this HDD is compatible with Windows 10+, thus, delivering plug-and-play storage straight off. But also, this drive can work well with windows 8.1 and is already NTFS formatted so that you can use it straight off. Nevertheless, some OS might need reformatting.
My Passport is compatible with Chromebook (this is tested and certified) you can use it on Linux, besides Windows and Mac. This expands your storage capabilities regardless of device and location, as the support for Chromebook makes it a superior option to WD Elements.
– Interface and USB Cable
Apart from support for the USB 2.0 and USB 3.0 interfaces, My Passport can also support USB 3.2 Gen 1 (the SuperSpeed USB). USB 3.1 transfers data up to a speed of 20 Gbps, twice the rate of USB 3.0. However, getting these higher data speeds requires using a compatible cable. This explains why My Passport HDD comes with a SuperSpeed USB cable.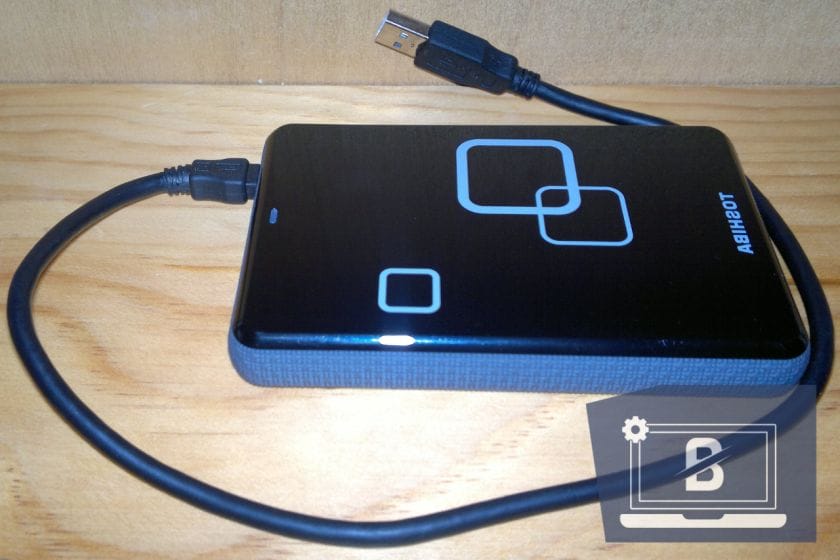 In both versions, you will get the 3.0 version of the micro USB B cable, which is only one foot long.
– Design
My passport HDD is rectangular and has sharp corners. The striking feature of this drive is its slim form factor and mix of a smooth and textured surface with a glossy finish. The divide between the two finishes is what makes the external storage unique. One half is smooth and glossy, while the other half is textured with a matte finish. In newer versions, the divide is diagonal, while it is along the drive's length in the older ones.
What's more, you can find it in various vibrant color options. It has a similar size to the Elements, except it is a bit slimmer.
– Warranty and Support
My Passport HDD has a three-year limited warranty, in addition, there's the WD 30-day money-back guarantee. On the other hand, WD Elements HDD has a two-year limited warranty; however, if you are in China, the warranty is three years.
Like the Elements Desktop storage, you get support from the official Western Digital Website. You will find a datasheet with information about the drive, which you can download on the website.
You can also use the Knowledge Center, which has many FAQs and other resources specific to each hard disk drive. Also, there is more help on the WD Community page.
Here are My Passport's pros and cons:
Pros:
Compact and easily portable

Many different sizes of storage sizes are available

Compatible with USB 3.0 and USB 3.2 Gen 1

256-Bit AES Encryption and Password usage

SSD version available, but at a higher cost

Excellent cost per gigabyte 

It comes with SmartWare software to back up data
Cons:
Pricier than Elements drive

Design aesthetics are not very appealing

Spinning disk
Conclusion 
Deciding which one to choose between Element HDD and My Passport can be tricky. As we've helped narrow it down.
Here is a quick summary of what the article spoke of thoroughly:
The two hard disk drives are similar regarding storage capacities, compatibility, and data transfer speeds.
My Passport has two main security features lacking in WD Element. They are 256-bit AES Encryption and password protection. Also, it offers automatic backup and data recovery software.
Both hard drive disks have a compact design that can fit in the pocket. However, My Passport has sharper corners while Elements has rounded corners.
Since they are spinning disks, they get jammed quickly on impact. Also, they are not long-lasting.
Your choice depends on the feature pack you want. If security and automatic backup are needed, we recommend buying the My Passport HDD.
No one will access your information if you activate the password, as data is automatically saved in the cloud. However, the WD Elements works fine and is an excellent option if security and automatic backups do not interest you.