Learning how to encrypt a flash drive with Veracrypt may seem scary, especially if it is your first time. However, the process takes less than 10 minutes.
This complete guide explains the full procedure for encrypting your USB drives using Veracrypt encryption technology, so read on for details. 
How to Encrypt Your Flash Drive Using Veracrypt?
To encrypt your USB flash drive using Veracrypt, download Veracrypt and install it on your PC. Plug your USB into your computer USB port, and launch Veracrypt. Go to create volume option, choose your drive, enter your password, and click yes to proceed. 
Here are the steps
how to encrypt a USB on Mac
and Windows PC using Veracrypt: 
– Download Veracrypt 
Go to the official Veracrypt website and click on Downloads to download this encryption software to your device. Remember to choose the Windows installer if that's your operating system. For Mac, select Mac as your option and download the software. 
After a successful download, run the installer and click on the default opening options. After the Veracrypt download, click on the Install option. Give the software time to install on your system. You will be able to see the Veracrypt Desktop shortcut once the process is complete. 
– Insert Your Drive
Get your USB stick and plug it into your computer's USB port. Remember that encrypting your USB can be a tricky process, so if it is your first time, use a drive that doesn't have your important files. However, the chances of things going wrong are very minimal. 
– Launch the Volume Creation Wizard
Click on the Veracrypt Desktop icon to launch it, and go to the Create Volume option to launch the VeraCrypt Volume Creation Wizard. But can Veracrypt encrypt existing drive? Yes. 
Next, you need to create an encrypted file container on your drive. The file sits beside other encrypted files, but you can encrypt the entire drive. 
Select Encrypt a non-system partition or drive option. When the following screen pops up, tick the Standard VeraCrypt Volume option. Click on the Select Device option under the Volume Type to find your USB drive. 
– Format Your Drive
Select the USB drive you wish to encrypt. To do so, go to a specific Drive number. If your external drive is empty, you will need to format it. Therefore, choose the "Create encrypted volume and format it" option. 
But, if you want to keep the files, select the Encrypt the partition in place option. 
– Choose Your Encryption Options
The next page presents you with the available encryption and hashing algorithms. The default setting is AES and SHA-512. If unsure of how they work, select the default and click next. 
Again, click next on the Volume Size screen after confirming the size. Note that you cannot change the size of your drive, so there is nothing you can do here. You'll get a prompt to create a password after clicking the Next button. Create a password that is easy for you to recall but hard for anyone else to guess. 
– Generate an Encryption Key 
Veracrypt draws from a random pool of entropy for it to work effectively. Therefore, you will need to generate this pool by moving your mouse randomly around the Veracrypt window to generate strong encryption keys.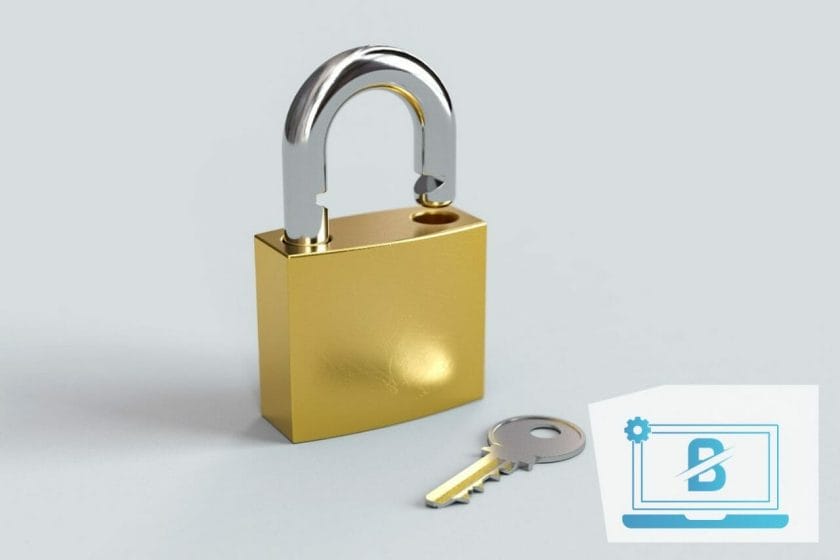 When the progress bar turns green or the blue bar reaches the far right end, click Format and let Veracrypt generate the Encryption. Click OK to exit the formatting wizard.
– Test Your USB Flash Drive 
To test whether the Encryption works, go to Veracrypt and click the Select Device option. Go to the hard drive area, select the just encrypted USB drive, enter the correct password, and click OK. Let the software mount your USB. This might take a few minutes before the encrypted drive is available. 
If the password is correct, the USB drive opens in Veracrypt. To open the device, double-click it in Veracrypt or go to your hard disk drive and launch the device from the folder. 
How To Use Veracrypt in Portable Mode to Encrypt USB
To use Veracrypt in portable mode to encrypt USB, you can choose one of two methods. You can either run the VeraCrypt.exe directly after extracting files from the self extracting package, or you can use the Veracrypt traveler disk setup.
VeraCrypt in portable mode allows you to port VeraCrypt files through Pen Drive or flash disk. This will enable users to see Veracrypt without installing it on their system. This way, you can use Veracrypt from any location, each system with a portable mode. 
There are two ways you can employ to run the Veracrypt in portable mode:
Directly run the VeraCrypt.exe after extracting files from the VeraCrypt self-extracting package. You must run the VeraCrypt self-extracting package to remove files from it. Select Extract rather than Install on the second page of the VeraCrypt Setup wizard.

Use the

Veracrypt traveler disk setup

to prepare a unique traveler disk that lets you launch Veracrypt. 
Creating encrypted partitions with portable Veracrypt is the same as using standard Veracraft. But the key to knowing how to use Veracrypt portable is mastering the working of the Traveler Disk. 
If you set up a drive with an encrypted container instead of encrypting the entire drive, you can also create a traveler disk. The traveler disk installs a copy of Veracrypt on the USB disk. Therefore, when you plug the drive into another Windows PC, you will automatically run Veracrypt from the flash disk. 
You can turn your flash disk into a Traveler Disk by selecting Traveler Disk Setup from the Tools menu of VeraCrypt. However, you need administrator privileges to run a Traveler Disk on a computer. 
How To Use Third-Party Apps to Encrypt a Flash Disk
To use third-party apps to encrypt a flash disk, you must first download it to your computer and run the file to install it. The default way to encrypt files on Windows is using BitLocker, but in some instances, you may have to use third party apps instead.
After downloading the app, you will need to launch it, then plug your drive into your PC. Ensure your computer recognizes the USB drive. The steps that follow henceforth may vary depending on the developer's design. In the section below, we show you how to encrypt a USB drive without BitLocker. We shall use the two most sought-after disk encryption applications. 
iSumsoft USBCode: After the USB is recognized, select Encryption on iSumsoft USBCode, choose your drive, and enter a password. Click the Encrypt button and give it a few minutes to encrypt and lock the drive. You will need to unlock the drive with the correct password. 

DiskCryptor: When using the

DiskCryptor (GNU general public license)

, right-click the USB drive and choose Encrypt. Click on an encryption algorithm, click Next, and set a secure password. Click OK and wait for the encryption process to complete. The time taken to complete the process varies with the size of the drive. 
To encrypt specific folders and files in your USB, consider using EaseUS LockMyFile or AxCrypt (shareware). AxCrypt offers cloud storage and can work for both mobile devices and computers. Besides that, you can share all encrypted files with a single click. 
Conclusion 
This complete guide has outlined the procedure for using Veracrypt (freeware) in detail.
Here is the summary:
To encrypt a flash drive with Veracrypt, you must first download and install it before using it.
You can also run Veracrypt in portable mode, meaning that you don't need to install it on your operating system to use it.
Veracrypt is a powerful open-source encryption tool.
You can perform a Veracrypt full disk encryption or encrypt specific folders in your USB.
Follow the steps in this write-up to encrypt your USB disk without encountering any issues!