When MacKeeper keeps popping up on Google Chrome, it could mean your browser is being redirected to websites that promote MacKeeper.
This annoying feature negates the user experience. For this reason, our team will tell you how to fix this issue once and for all!
Why Does Mackeeper Keep Popping up on Google Chrome?
MacKeeper keeps popping up on Google Chrome because of an adware infection or being redirected to another website. While the Adware might not damage your files, the unwanted ads it displays may make it difficult for you to concentrate or perform a meaningful task.
Here are the typical causes of
MacKeeper popup
issues.
– Adware Infection
Adware is software designed to generate advertisements on your screen, more so within a web browser. According to security professionals, Adware is viewed as a forerunner of modern-day potentially unwanted programs (PUP). Usually, it uses underhanded methods to disguise itself as a legitimate program to trick you into installing it. 
MacOS can be affected by Adware, just like Windows. The Adware can get into your computer right after installing another freeware as this malicious software is bundled with other freeware software you get off the internet. 
Unfortunately, some free downloads don't sufficiently disclose that other software will be installed on your device. Thus, you find that you have installed Adware unknowingly. Once installed on your computer, whenever you browse the internet, the MacKeeper will keep popping up on your browser with unwanted ads.
Signs of adware infection include:
An abrupt change in the web browser home page

Overwhelming popup ads, sometimes even when not browsing the internet

Sluggish computer performance

Web pages may not display correctly in some instances

Slow internet speed

Redirected internet searches

Pops with recommended fake software and updates 

Your device may crash 
You must be careful when installing software because a software installer has optional installs. Be meticulous about what you agree to install.
– Tech Support Scam
Tech support scammers may use popups to swindle money from unsuspecting victims. While these scammers used phone calls in the past, they now use popups to convince users to call them. Most of them scare you into thinking that your computer has a problem, e.g., a virus. Any popup that tells your PC is a risk is highly likely to be a scam. 
Note that pop ups seem legit because they appear to come from a legit company. Typically, they use logos from your operating system or antivirus company. 
– Ransomware
Ransomware is malicious software that hackers use to take charge of a victim's computer. The software can block users from using files on their PC until they pay a ransom. Certain forms of ransomware can use browsers to display popup notifications that may cause the victim to violate laws. 
Usually, the message may seem like it comes from legitimate government agencies and may scare you into believing you've done something illegal. Additionally, hackers use popups to exploit vulnerabilities in web browser security. That implies that clicking on a popup ad can be dangerous because it might download virus/malware/ransomware to your computer. 
So, if you are looking for a system maintenance program, ensure you download a legitimate copy rather than a highly advertised application.
– Malware 
When a hacker creates fake website popup ads to infect your computer with malware, it's called malvertising. A typical sign of an unwanted program or malware on your device is stubborn popup ads and new tabs that do not go away. 
Aside from that, if your Chrome search engine or page keeps changing without your permission or an unwanted chrome extension keeps coming back, it could be a malware infection. In case of malware, always ensure that you use the correct malware removal guide. 
– Software Conflict 
MacKeeper is a powerful antivirus tool with a decent range of features. However, it may conflict with similar programs on your computer. MacKeeper is advertised to offer Adware protection and as an Ad and tracker blocking tool.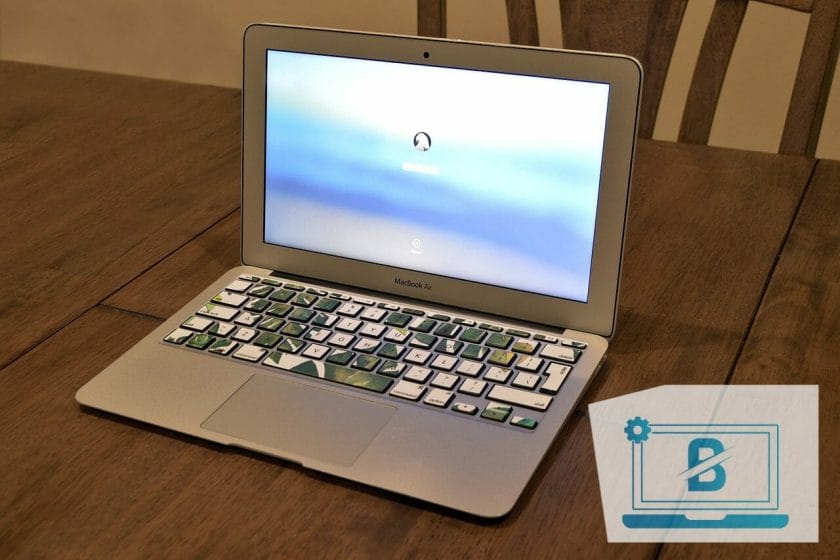 So, if it finds another antivirus in your system, it may be attacked, and therefore it will not be able to perform its tasks well. This is seen by the ads popping up on your browser. Remember, programs will conflict when they both use similar resources simultaneously. 
This might lead to the risk of concurrency problems. Ideally, concurrency problems occur when one program changes the resource while the other program is unaware of it and thus unable to accommodate the changes. 
How To Stop MacKeeper From Popping up on Chrome?
The quickest way to stop MacKeeper from popping up on Chrome is by uninstalling the software from your devices. However, you can avoid getting into such a mess by getting the software from reputable websites and ensuring your PC environment is healthy.
Otherwise, let's look in detail at how to solve this Google Chrome keeps popping up issue.
– Uninstall Mackeeper
If you feel MacKeeper is the issue, you can uninstall it with the steps below:
Press Command + Q to quit MacKeeper. For older versions, navigate to the MacKeeper menu, select Preferences, and click General. Untick the Show MacKeeper icon in the menu bar option. 

Navigate to the Go option and select Applications. Now, left-click and hold the MacKeeper icon, then drag it to the Trash. 

You will have to confirm whether you want to uninstall Mackeeper. You may need to enter your Mac admin password to complete the process. Furthermore, you will be asked to complete a survey form — you can just ignore it. 

Empty the Mac Trash. Right-click Trash and click on the Empty Trash option. Confirm your selection by choosing the Empty Trash option in the warning dialog box and rebooting your PC. 
The above procedure should wipe out all traces of MacKeeper from your device. However, it would be best if you verified that all the associated files are gone using the steps below:
After restarting your Mac, the MacKeeper icon should not be present in the top bar menu. 

Go to Finder and select Go. Click on Home and check whether or not the MacKeeper backup folder is gone. 

Navigate to Finder and select GO. Go to Folder and search for the following: Library/Application Support/com.mackeeper.MacKeeper, Library/Application Support/MacKeeper, Library/Caches/com.mackeeper.MacKeeper and Library/Application Support/com.mackeeper.MacKeeperAgent. They should all be gone. 
– Run a Malware Scan
You can use Malwarebytes antivirus software to destroy the malware in your Windows PC. This free software is highly recommended for its effectiveness in fighting malware on your PC using the steps below:
Download Malwarebytes Free for Mac from the official Malwarebytes website. When the download has been completed, double-click on the setup files to initiate the installation process. You will most likely find the downloaded file in the Computers Download folder. Follow the prompts to complete the installation. 

Launch the Antimalware and select the type of computer: "Work Computer" or "Personal Computer." This is a requirement to use the software effectively. 

Select either Malwarebytes Premium edition or Malwarebytes Free. If you select the former option, you will need to pay. However, in this case, select the Malwarebytes Free edition to clean up your computer. 

Click on the Scan Button to prompt Malwarebytes to scan your computer. This process will update the antivirus database automatically before scanning your computer for viruses and malware. 

Malwarebytes scans your PC for Adware and malicious software. Since it is deep scanning, it can take a few minutes. You can wait or minimize the scanning window and do something else. 

After the scan completes, the software displays the results on the screen. Click on the Quarantine option to remove the malicious programs.

After complete removal, Malwarebytes will prompt you to restart your PC. Do it to complete the process.
– Rid Your Mac of Malicious Profiles
IT admins in businesses use profiles to configure Macs to improve flexibility. However, browser hijackers and Adware use a configuration profile to prevent Mac users from removing malicious programs.
Use the steps below to see if it has configuration profiles:
Go to the Apple menu and click on the System Preferences option.

Search for Profiles. If it is absent, your device doesn't have profiles installed. 

If your Mac has Profiles, click on it and check for suspicious profiles. Select all suspicious profiles and press the minus button and click Remove. 
– Wipe Out Malicious Apps From Your Mac
You might unknowingly have installed a malicious application on your Mac, especially if you download freeware. So use the steps below to find and remove such applications. 
Go to your Dock and open Finder. 

Go to Applications in the Finder's left pane. This will display all the apps on your Mac. Go through the list to check if there is a malicious application. 

If you spot a suspicious application, right-click on the app and select the Move to the Trash option. Remove any programs you did not download or those that do look genuine. 

Go back to the Dock, right-click on the Trash icon, and click Empty Trash. This will delete the content of Trash.
To ensure that all the malicious files are gone, go to Finder and select Go. Click on the Go to Folder option and check out for any suspicious files. Examples of malicious files are "com.adobe.fpsaud.plist" or "installmac.AppRemoval.plist". Move these files to the Trash immediately. 
– Get Rid of Suspicious Extension
You can remove Suspicious extensions on Safari using the steps below:
Click on Safari Preferences and Check Homepage. This opens a new window with your preferences under the General tab. Ensure you have the right web page. 

Go to the Extensions tab, and go through the list of extensions to find a malicious extension. Right-click and select Uninstall.
Chrome Browser:
Open Chrome on your computer, go to More tools at the top right, and select Extensions. 

Check for a suspicious extension, and click on the Remove button. 
Mozilla Firefox:
Go to the menu button, i.e., three horizontal lines. 

Select Add-ons and themes and go to Extensions. The Add-ons Manager will open in a new tab. This is the tool that Manages Your Extensions page. 

From the list of extensions, look out for any suspicious extensions. When you locate one, click on the ellipsis for that extension and click on Remove. 
These steps should help you remove the malicious extension from your PC and, thus, remove Adware. 
Conclusion 
The issue with MacKeeper popping up on Chrome can be annoying. However, you can sort it out with the tips we will share below:
Use an adware cleaner to remove any suspicious files from your computers, such as Malwarebytes or MacKeeper StopAd.
Boost your PC's internet security by using legitimate antivirus softwares.
You can remove MacKeeper from your computer completely to get rid of Adware.
Check for suspicious extensions and profiles. If you find any, remove them.
The procedures above will ensure you have a clean PC, eliminating the occurrences of annoying pop-up ads from MackKeeper.