Is your Logitech G Hub not installing? Logitech G Hub controls the settings and features of Logitech devices on a system. We must ensure it is properly running its processes crucial for its features and device drivers.
However, this gaming software may show installation issues that need technical guidance. In this article, we will discuss this issue.
Let's get started!
How To Install Logitech G Hub 
Logitech gaming software can be installed through its official website for free. Here are the steps:
Visit the Logistic G Hub

download page

We will get options to either install for PC or Mac

Next, we will get options of selecting the operating system such as the windows version

Once done, we can click on download and the file will start to download on the system

Once downloaded, we can resume towards the installation page by clicking on the file in the downloads section

Once the installation has finished, we can click launch and the hub will open

Now it is time we connect our Logitech gears that will pop up on our loading screen
How To Fix Logitech G Hub The Not-installing Issue [Troubleshooting] 
In the case where the Logitech hub stuck problem arises, there are several ways to choose when it comes to Logitech gaming software installation issues. We will discuss all these steps below.
– Fix 1: Installing the Latest .Net Framework Package
A common fix is to check the task manager and install the .Net Framework Package. The installation process is simple and the package can be downloaded from here.
– Fix 2: Installing Microsoft Visual C++
If .Net Framework does not work, we can try to install the Microsoft Visual C++ to make things right. We can check the manager app and see if there is Microsoft Visual C++ installed on the system. Just reinstalling it can help as it will update the device.
The steps would. be as follows:
Visit

here

to download Visual C++

See the correct operating system and once selected, click download

Once downloaded, click on install and run

Once done, restart the computer

Now, start Logistics G Hub to see if it works now
– Fix 3: Try the Administrator Mode for Logitech G Hub
A lot of times, background processes and permissions may hinder a proper installation. If this happens, we can turn on the administrator mode when we reinstall Logitech. Follow the steps mentioned below:
With your Logitech mouse (or other), we will locate the installer shortcut and right-click to explore options

There, we will see the "run as administrator" option

By clicking the option, we will need to approve this step

Once done, the software will install

Once installed, we can launch it
– Fix 4: Checking Compatibility for Logitech G Hub
A lot of times, we need to analyze the compatibility issues of the software with the system. Keep these steps in mind:
Right-click on the software button and select properties at the bottom of the options

When in properties, we will see a compatibility tab

In this tab, check the box labeled "Run this program in compatibility mode for"

The options of windows will be offered, select the desired and click apply before pressing OK.

Now, we can run the program once again as an administrator and see if it makes a difference.
– Fix 5: Reinstalling G Hub and Cleaning Files
A lot of times reinstalling G Hub can help. However, we can also clean the unused files to make sure the latest version works fine. From the temp folder located in:
C:\Windows\Temp

C:\Users\<user-profile>\AppData\Local\Temp

C:\Windows\Prefetch
Once done, we can reboot the computer to update device drivers.
– Fix 6: Kill the Background Processes of Logitech G Hub
As mentioned earlier, the background process may have a dupe or bad behavior in recognizing a process. To fix this, go to the manager and end the task. Then, reboot your system and turn on the hub manually to get the job done.
– Fix 7: Check Firewall Settings for Logitech
Mostly, the firewall defender within the system may resist Logitech running processes. To fix it, simply visit the firewall from the control panel or by searching windows defender. Then, follow the following steps:
We will click on "allow an app or feature through windows defender firewall"

A small tab "change settings" would be there, click on it

Locate LGHUB Agent and make sure the box is ticked

Save the settings and try now
If there is an antivirus on the system, we will carry out the same procedure.
– Fix 8: Downgrading to an Older Version
By visiting here, we can see the previous version if the current latest software is creating issues for our system.
The installation procedure would be the same as shown earlier.
– Fix 9: Changing Updates for Logitech G Hub
A lot of times, windows updates need to be manually adjusted in all versions. This helps prevent running issues of the software. When done installing Logitech G Hub, we will disable the auto-update feature by clicking on the gear and unchecking the box labeled "enable auto-updates".
Frequently Asked Questions (FAQs)
If all the fixes mentioned above do not work, there may be hardware-related issues that need to be resolved. Below, we have some common Logitech G Hub questions that will further strengthen your knowledge about this issue.
1. Why Is Logitech G Hub Loading So Slow?
The auto-updates may cause Logitech G Hub to become slow since it is driver software. New updates are installed and this can result in background processes overlap where the loading takes forever.
2. What Alternatives Do We Have With Logitech G Hub?
Here are top five:
Open RGB (Free)

AutoHotKey (Free)

Project Aurora (Free)

Artemis RGB (Free)

Shortery (Free)
Besides Shortery, all other alternatives are open source.
3. Do We Really Need G Hub?
No, we don't. Logitech G Hub asks once we install it for the previous settings of G Hub on the first launch. Both programs control the same piece of hardware so it is actually confusing to run them both at once.
4. Does Logitech G Hub Work on Windows 11?
Yes, it does. Visit the official website to find all the versions it supports.
5. Is Logitech G Hub Available for Playstation?
Yes, it is.
By visiting the company's support website, we can download the file and continue towards our installation of this software.
6. Can the Logitech Detecting Mouse Be Used Without Hub Software?
Yes it can. However, there will be some customizations that need the software's availability in the system.
7. How To Reinstall and Update My Logitech G Hub?
For both processes, we can do them through the device manager to reinstall and update drivers or by visiting the Logitech official website for fresh download and install.
8. What Is the Size of Logitech G Hub?
One Gigabyte (GB).
9. Is It True Logitech Gaming Software Needs To Be Removed if We Want To Use G Hub? 
No. As long as our software is updated, we can use Logitech G Hub.
10. What's the Best Use of G Hub?
By using this software, we can see the gear supported by Logitech. It also provides us with customization options and keeps the firmware updated. Some options we get with G Hub include: Assignment of macros, choosing features, key binding, color breaks and lastly; animations.
11. Why Is the Logitech G Hub Not Working?
There could be many reasons for this issue; however, the majority of the issues occur due to the drivers missing in the system. This is a crucial issue as outdated drivers or damaged drivers can impact Logitech G Hub's performance. To prevent such errors and malfunctions, updating drivers and trying out the settings shown in the guide above can help fix the issue.
12. Is Logitech G Hub Solely for Gaming Purposes?
Currently, yes. However, recent developments and a discontinuation of the gaming version in 2021 has led to other Logitech products that provide enhanced reliability and customization access.
13. Why Is Logitech G Hub Asking for Access to Discord?
Well, it really depends on the hardware we use as some microphones require access from the system to work with features such as chats, webcams or other options.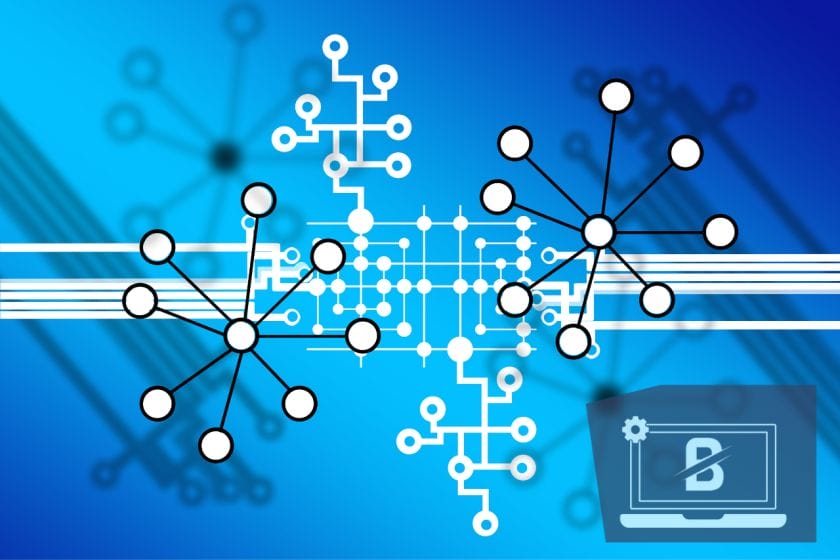 14. Is There a Quick Method To Fix Logitech G Hub Not Installing Issue?
Besides the fixes we mentioned earlier, one quick fix is to restart the computer and try safe mode with the networking mode option. Once started, we can reinstall the system and then restart once again in this mode to see if it works now.
Final Thoughts on Logitech G Hub
In the guide above, we shared some of the common fixes that we can use to solve our Logitech G Hub problem.
Here are some key points that we must remember:
Logitech G Hub is a driver software that enhances reliability through macros, features, key binding and animations.
We came to know that Logitech software for gaming can work with G Hub if it is updated properly.
All the installations required for Logitech G Hub or for other drivers are available at Microsoft or Logitech's official website.
Lastly, we can end the app in manager and run Logitech in administrator and compatibility mode to fix the slow loading issue.
Now that we have discussed all the Logitech G Hub not working issues, you can try them to see which one works. Thank you for reading!